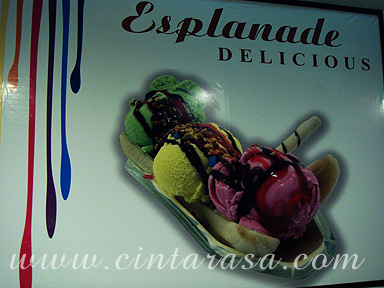 When I went out for dinner on my birthday at Alamanda Putrajaya, I happened to notice a new restaurant in renovation progress.
The advertising board looks delicious enough and I just hope when it is operating soon, the food served will be as great as it looks in the picture.
The problem with eating places in Malaysia, you can hardly find the food served to be the same as in the picture unlike in Japan.
Maybe the people here never bother to seek satisfaction in viewing a delicious bowl of ice cream before they grab the spoon to scoop it.
I think Esplanade will be serving Western and Fusion cuisine, emm..not sure! Have to wait for it to be launched and give it a try.