What do you do when you have some leftovers from the Yong Tau Foo you bought at pasar malam?
Don't throw those fish balls away, keep them in fridge and make a delicious sup sayur with it as seasoning.
Check what ever vegetable you have in your fridge, maybe a few leaves of cabbage, half stick of carrot and some sawi you buy to mix in your Maggi mee.
On rainy day like now, it would be good to eat boiled macaroni with the sup sayur.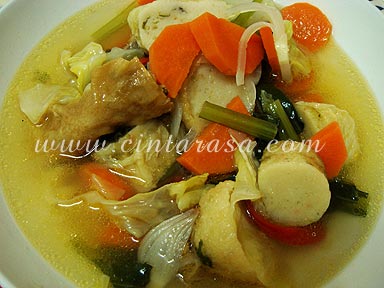 If you don't know how to make this simple sup sayur, I will give the how-to with basic step-by-step pictures later.