I know this dish is common but not so for me. I have to learn how to cook this from my in law family since this dish is more common for people in Southern part of Malaysia and I am not originally from that area..haha!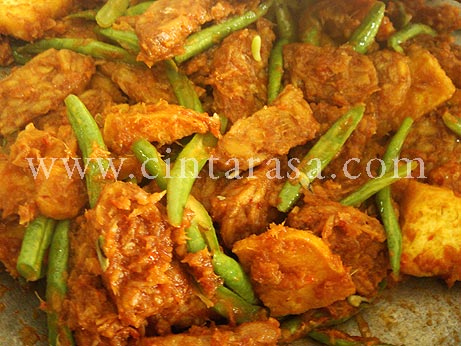 Nevertheless after some trial and error, Hubby give strong two thumbs up for my sambal tempe. It's not really that difficult to cook this sambal tempe. It's just a little bit tedious to cut all into pieces- the long beans and fry them – the tempe, the tofu before you mix them with the sambal.
But when Hubby finished up the whole pan of the sambal tempe, I think my effort has just been paid off.