This is what happened when you watch TV too much.
About a few weeks ago I intentionally stayed up until 4am to buy Mc Donalds breakfast set. They advertise on the TV and I find it enticing so I told Hubby we must try it.
For night owls like us, it is easier to stay up than to wake up early on weekend and since the breakfast set is available from 4am to 11am we decided to go and buy them at 4am..haha!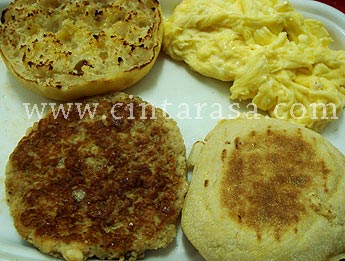 This is what they called big breakfast set. It still has the Mc Muffin bun which is not like the usual bread type bun. It's like muffin but not the sweet muffin.
The Big Breakfast set comes with egg (which I think should be scrambled before you eat them). One thing weird is that the set comes with blackcurrent jam. Should we eat the jam with the bun or what?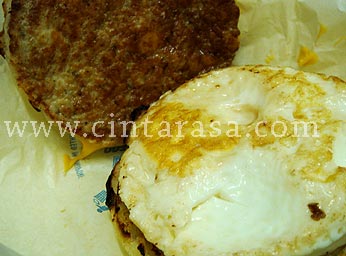 And this is the Mc Muffin set. There's set with egg and without egg. I took the set with egg. It's like beef patty with egg, eaten with the Mc Muffin bun.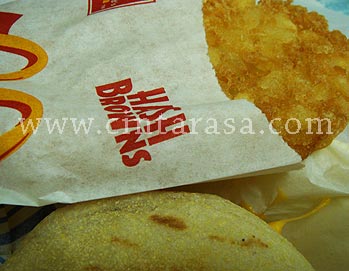 The set comes with hash brown and choice of tea or coffee.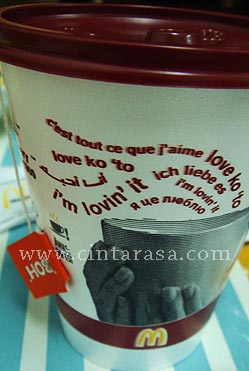 Overall I think I prefer my own scrambled egg or omelette compared to this Mc Donalds breakfast set.
For me they are too bland for my taste. But if you are starving at 4am and sick of eating food sold at Mamak, this is another option for you to try.