If you are a chicken lover, but not sure what to cook with your chicken at home, try make this Ayam Masak Kicap.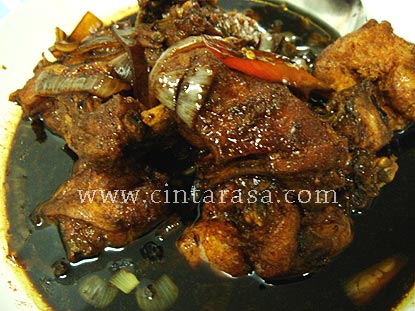 It's so simple that I first learned to cook this when I was about 7. First you need to fry the chicken. Then after the chicken are all fried, remove the chicken from the pan. Then take out some of the oil and fry the onion, red chili and some sliced ginger. When all are fragranced, put the chicken back into the pan.
Pour soy sauce and tamarind juice. If you don't like your masak kicap to be too sour, don't put too much of the tamarind juice. Add sugar and salt to taste. Let it simmer for a while so that the chicken could soak the soy sauce gravy.
Ready to eat with hot, white rice. Try eating this ayam masak kicap with sambal ikan bilis. The combination of the salty, sourish and fiery sambal would really whet your appetite for second serving..haha!