Last week I need a break from my busy routine and decided to relax and enjoy the cool environment in Secret Recipe. It was almost their closing hour but since we only have about an hour plus for dinner, we decided we will just have some decent meal and drinks there and go back home to watch movie on my new TV afterwards..hehe!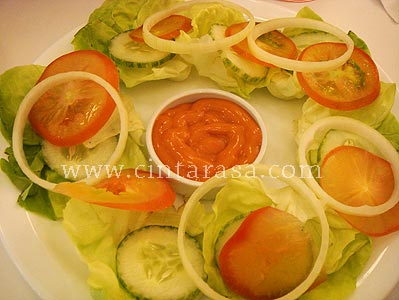 Hubby was on salad diet this month so he decided no Chicken Cordon Bleu or Vietnamese Beef Noodle for him that night…huhu..So he ordered this salad and Shepherd pie plus lemon tea frost for drink.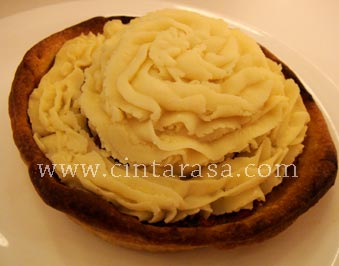 The pie was full with mash potato and the filling was quite dry for my taste. But then again I never like anything pastry based. So don't take my word for this remark, OK!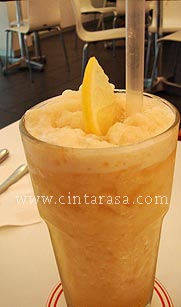 The frosted lemon tea drinks looked good but I forgot to take a sip. I never like anything frosted either..hehe..my teeth is too sensitive to gulp such ice drinks.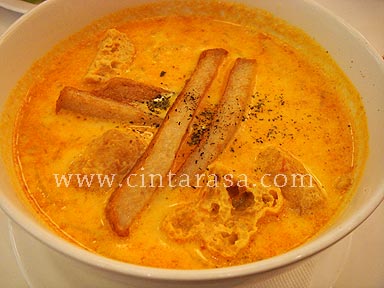 You wonder what did I order that night? I tried their Singapore Laksa and it was good. (I hardly take anything santan based like that very often so maybe my judgment might not be that accurate) But for me it was just alright because I have tasted worse. It has fish cake, taufoo pok, prawn and the spice was very strong. You can taste the lengkuas, serai and everything. I definitely love the taste except for the fact that the portion was too big for me. So in the end Hubby finished the whole thing up, pity his diet plan. Try again next month, ok..haha!