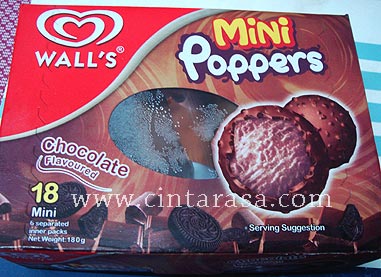 I had it again, the drooling for new promo on TV…huhu! Well, this is what happen when you fall under the enchanting spirit of commercial advertisement.
Nevertheless the ice cream was good.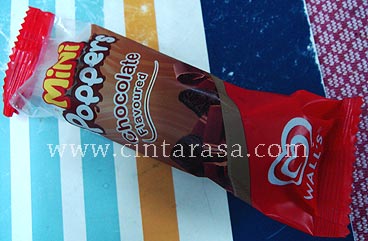 It is so small, like one ball to fit into your mouth at one go. So for small eater like me, this ice cream is just nice to have after dinner for dessert.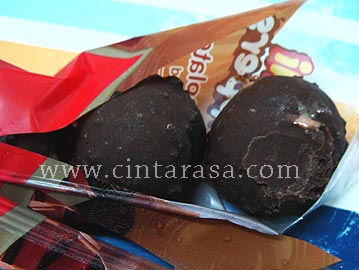 See the picture. In one box there are about 6 packets of this poppers. One single wrapping has 3 poppers. Anyway, I like vanilla flavor better because it has nuts around the ice cream.
Try it for yourselves and tell me whether this popper is for you!