I'm going to cook Cencaru Sumbat for dinner tomorrow since this evening I have marinated the fish and prepare the chili paste to fill up inside the fish. I'm not sure what they call this fish in English but I think out of so many fish in the market, this one with its thick scale like a jacket will make the best ikan sumbat dish.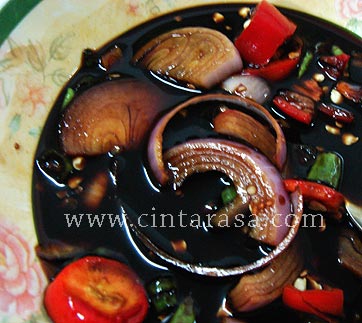 To accompany the dish, you must have sambal kicap or soy sauce with lime juice, chili and onion to give some sour and spicy taste as condiment. You dip the fish in the sambal kicap and have it with rice. Of course the ikan sumbat itself already have the taste since I usually let the chili paste seep into the fish flesh for at least 1-2 hours before I fry them in hot oil.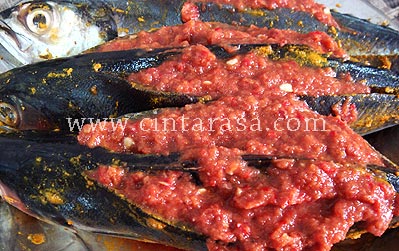 Here is some rough idea how it looks like before you fry the fish. See the side of the fish with meaty part has been cut open so that you can stuff the paste inside it. That is why we call it as Cencaru Sumbat..haha!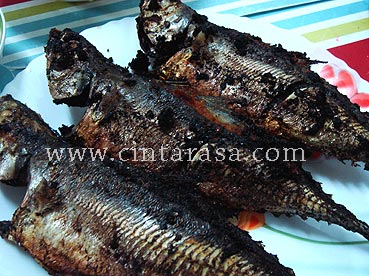 And this is how it looks like after being fried. Of course it won't look as gorgeous as a piece of steak on Western menu, but this is what a Malay cooking feels and tastes like..nyam nyam! Ask Hubby for his honest comment…haha!