We had this at Johnny's Summit while waiting for the time to watch Harry Potter..hehe!
I always love Som Tam but ever since the aunty who used to make Som Tam at the restaurant in front of our place went back home, the menu has been removed and I have been searching for the right place to try this papaya salad.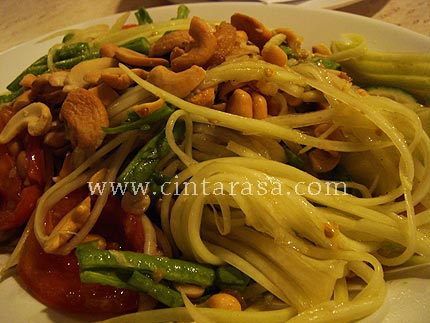 I checked out the Wikipedia on Som Tam, and it's actually has Thai and Laos version. (And yet all this while I only know it as Thai food..haha!) I found the recipe of Som Tam here at Real Thai Recipes.
I think this papaya salad would be a great alternative choice apart from the usual mango salad – kerabu pelam we had with Thai dishes.