We went to eat Satay Haji Samuri in Bangi about 2 months ago after a shopping trip to IKEA to buy some wood frames for my handcrafted adventure.
For those who don't know what is satay, it is actually diced-pieces of chicken or beef that have been marinated in spices, skewed on bamboo sticks and grilled over charcoal. The grilled meat will be dipped in peanut sauce, eaten with compacted rice (nasi impit), onion and cucumber.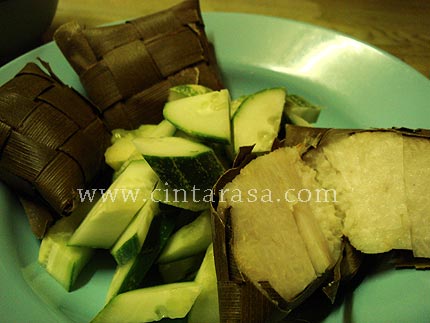 Check out the compacted rice in coconut leaves which have been weaved to be a square shaped casing. The rice will be filled in that compartment and boiled. As the result, you will get nasi impit which literally translated as compacted rice..hehe!
At Haji Samuri satay stall, the exceptional part is their peanut sauce with some chili paste. If you want your dip to be more spicy, you can add the chili paste inside your peanut sauce, otherwise you are free to eat your satay without any dip. (I know some people who prefer to eat their satay that way)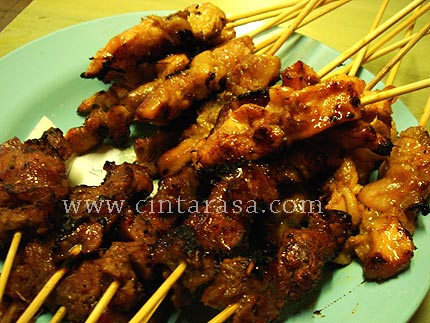 From what I read in the Internet, satay originated from Indonesia and brought to Malaysia and the recipe has been changed to suit the local taste. I know certain countries like Japan have similar kind of food called yakitori or in Thailand, they also have satay with slightly different ingredients and condiment.