We usually go to Jalan Tunku Abdul Rahman (a.k.a. Jalan TAR) in KL to buy craft supplies, usually during the weekend. Coincidentally one day we went on a Saturday and there was a pasar malam (night market). Pasar malam in Jalan TAR is special because it is indeed in the middle of the city.
This post is somehow mistimed because we are not sure whether the Singapore Rojak stall operates in Ramadhan Bazaar. During the first week of Ramadhan we went there but didn't see any sign of the stall. Perhaps they are operating elsewhere. Here is the signboard welcoming customers to the stall. From the sign, they have the lot 413 of the pasar malam fixed for their usage. Oh, by the way the exact location is on the right side of Semua House (coming out from Semua House and turn right). It can't be missed.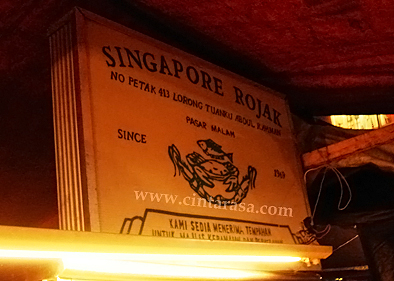 And this is their display table, where you can pick up the items you are interested in into a plate.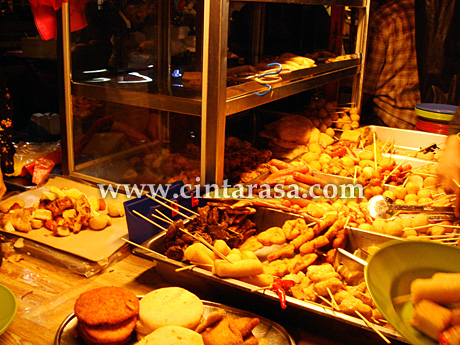 When you are finished with your selection, the makcik will take them and cut them into smaller pieces. You can also ask her to put everything inside a polystyrene container and have gravy poured on it to eat on the spot. They have some plastic tables ready for that purpose.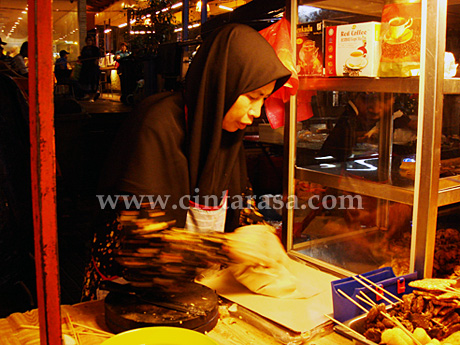 As for us, we decided to take it home as we have another mission to macro-snap the contents! So here it is, freshly unpacked: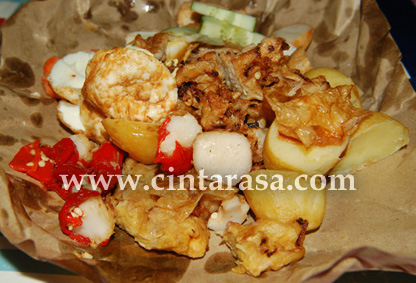 And a close-up: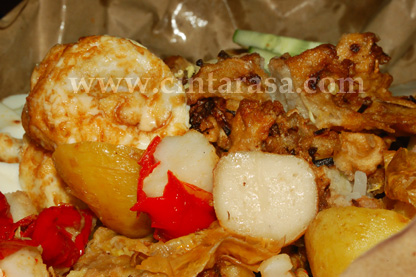 And here's how the gravy looks like. It is made of peanuts and tastes sweet-spicy almost like satay gravy, but not as thick.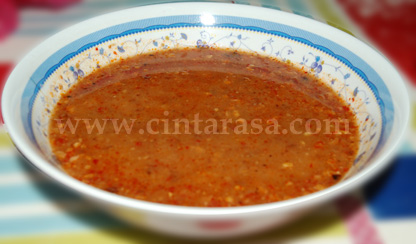 We have seen several versions of Singapore Rojak here in Malaysia, and have not even a slightest idea whether it is really common in Singapore. I wonder if we stroll down a road in Singapore we can find this being sold by hawkers. I used to be visiting Singapore a lot when I was little but have no recollection about this delicacy.
The usual contents of Singapore Rojak that are sold here (all deep-fried):
Fish cakes and fish balls
Prawn balls
Cuttlefish balls
Potatoes (boiled then fried)
Chillies stuffed with fish
Tempe
Bean curds
Frankfurters
Soft tofu
… and other soya-based products that are commonly found in Yong Tau Foo stalls. It is however normal to find chicken nuggets and chicken liver as we once encountered at the Bazaar Ramadhan in Kompleks PKNS Shah Alam.
It is a satisfying dish, but beware of the oil and cholesterol it brings you. Eat smart.