I was planning to go for Buka Puasa Buffet at Sari Indah Alamanda but I was shocked to find out that the restaurant was no longer there. The shop unit has been taken over by Penang Village.
Since it was about 1 hour before break fast time, we were not in the mood to look around for some other places that offered Ramadhan Buffet. There was Coast but I feel like eating Malay food so we ended up making reservation at Penang Village.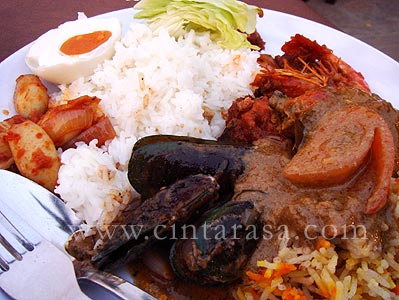 I think the price is like 30 plus per head (or was it cheaper than that?). I saved the receipt so that I could give a detailed review here but then now I couldn't find the receipt..hehe.. but I consider the buffet price as quite cheap compared to hotel's price which is around RM60++ per head.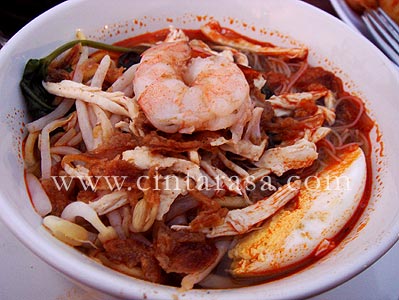 However the selection for the food did not have many varieties. There were rice dishes with all kind of lauk pauk – mussel, chicken, beef, squid, prawn more to Indian Malay style of cooking and they have quite a few salad and kerabu to choose from. I tried their mee udang but it came out very bland for my tastebud.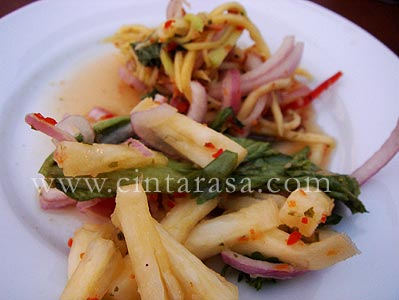 I love the appetisers though. I didn't snap any picture for desserts and for drinks they only have one type for cold drink and another one is Chinese tea. But for such low price, you can't expect much, huh!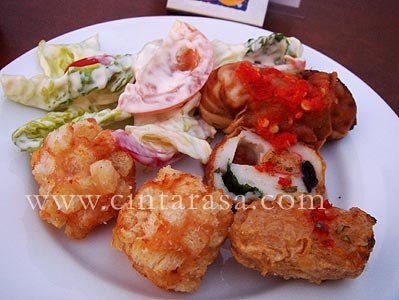 I'm not sure how their ala carte food will taste like. You can check the testimonial and press reviews in their official website.
Anyway, for the sake of Ramadhan month, I should be thankful that I have been given the chance to enjoy another day of fasting and eating good food with my loved one!