This pizza should be mentioned many months ago, but I was very busy with my work that I left the edited pictures on my desktop for so long.
Actually I prefer Dominos Pizza to Pizza Hut, but since the nearest Dominos outlet won't deliver to my place, I ended up eating Pizza Hut at the nearest Jusco shopping centre.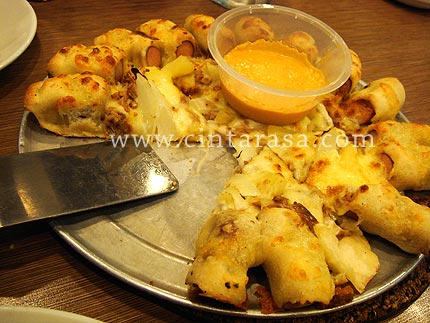 I think for those who love sausage you will find this pizza as a bliss. The crust is not very thick and you wouldn't feel so full eating the pizza dough. I think they purposely do that to emphasize the flavor and taste of the sausage.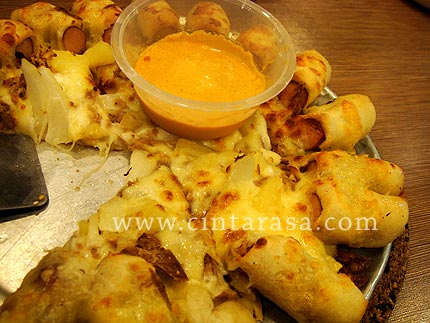 The only disappointing part for me is the actual presentation. Whenever you watch the advertisement on TV or see the promo catalog, it will look so nice with the cheese dip in ceramic bowl and all, yet when you get your order it is like this..huhu!
In the end I did not even finish up all the sausages. There were too many of them and I think I still prefer the normal topping pizza with vege and all..heh!