I don't really like eating masak lemak cili api ayam or daging, but I find it quite easy to cook such meal.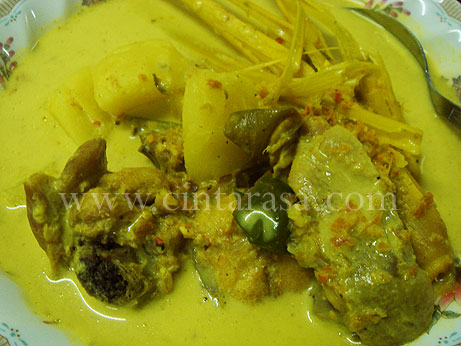 I'm not sure what's the authentic recipe for this masak cili api, but mine is quite simple. Using cili api kampung, I pounded it with fresh turmeric, garam kasar and after putting all the ingredients in a pot, I smash the lemon grass. Since I hate squeezing coconut, I just use the instant coconut milk in box..heh!
Hubby had a second and third helping having this ayam masak lemak cili api. Oh, the turmeric leaves, turmeric rhizome and lemon grass all dug out from my little herbs garden..wink!