I always love eating Japanese food especially their savoury food like Takoyaki and Okonomiyaki. So when I found the stall at Jusco Mid Valley I know I had to try their Octopus takoyaki.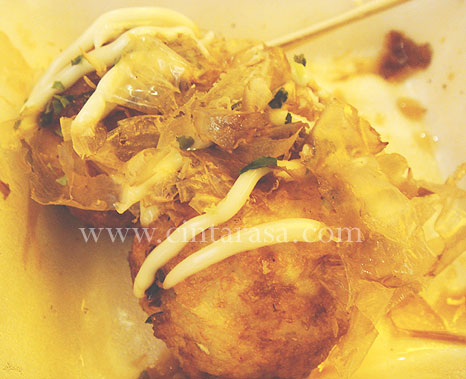 Sorry for the quality of the picture. I took them without editing my camera setting and it ended up being very incandescent. Anyway, what I want to share is the bonito flake, seaweed and mayonnaise that make takoyaki so yummy. And of course the bits of octopus inside..heh!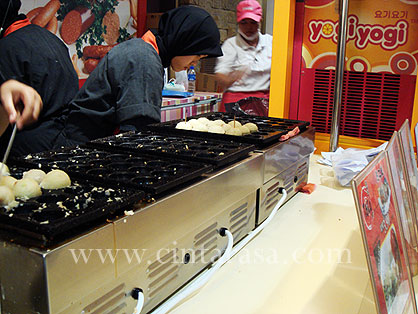 See how busy the workers at the stall, grilling and turning the takoyaki to perfection. As you can bet there are long line of people waiting for their orders as well.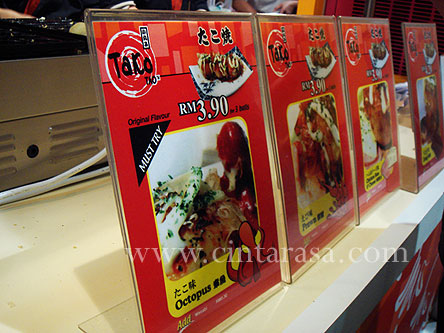 I think for those who don't feel like eating octopus, they have other selection like prawn and sausage. I've tried takoyaki at Sunway Pyramid before – the stall in front of MPH (couldn't remember the exact name) and personally I think theirs are much better than this one in Jusco Mid Valley. But nevertheless both still taste good!