*This post is written for booksonboard.com*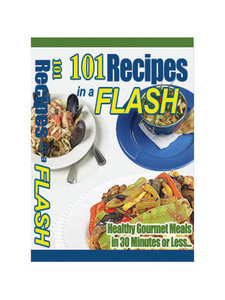 I love buying new books, not just to read them but also to ponder upon pages after pages, especially if it's a cook book. Try checking out cook book when your stomach is growling, and for sure you will have an inspiration to cook something out of your kitchen or go out and get some food..heh!
I don't know about you readers out there, but I love to have stacks of books in my home. For now those 5 book shelves I have upstairs are already almost filled up with books and magazines. But for those who are environmentally conscious and would like to have a paperless surrounding, maybe this idea of getting Romance eBooks will be a brilliant idea to get your reading materials. You can get all these romance titles in Adobe eBook, MobiPocket (MP), Microsoft Reader, MobiPocket (OD) and eReader format for as low as $3.48.
If you are out of ideas on what to cook tonight, check out this ebook – 101 Recipes In A Flash. Who knows it could help untangle the mystery of what to eat for dinner, heh!