I know, I know it doesn't look that good, my humble bread pudding..heh!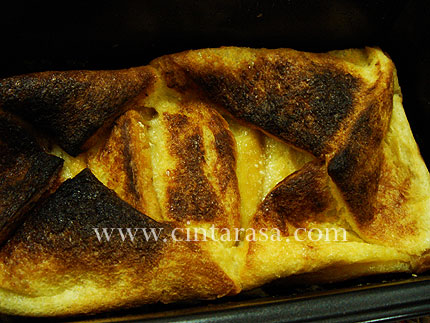 Hubby requested a small loaf size of bread pudding enough for him to eat all at one go. So since there was some leftover bread, I made this for him a few weeks ago.
I know some people prefer to have their bread pudding with custard sauce, but Hubby prefers it plain like this, with the brown crispy part at the top.
It looks intimidatingly burnt on the outer part but inside it was so soft and moist with the egg, butter, milk and sugar mixture.