We always walk past Lemongrass whenever we go into Carrefour Alamanda on the second floor. So there was one time after a successful mission to get hair dryers for my craft class, I decided to try their asam laksa..heh!
Actually the aroma was very enticing so I thought even though that bowl of laksa will cost me more than RM5, I thought what the heck, just give it a try.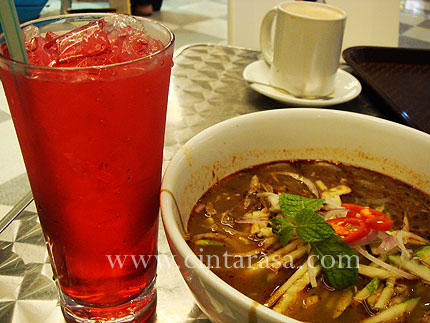 But the verdict, for me very disappointing. Except for the red air sirap which I like, tastes like the olden days sirap your grandma used to make for you on a hot day.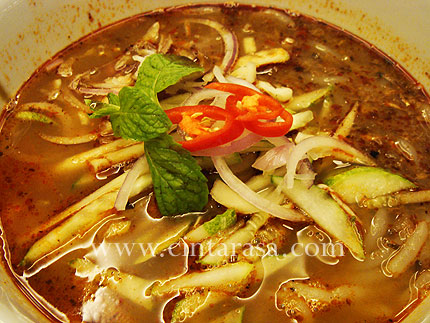 I think the laksa sold at pasar malam here tastes much better…huhu! There goes one big bowl of unfinished asam laksa.