This year we have been to Bagan Lalang for seafood quite a number of time. Usually we only go there for anniversary dinner but this year we made it before Ramadhan.
My favourite would be the pepahat masak pedas. I know it looks weird with a bamboo like shell but the flesh inside is good. I've seen a documentary on local TV on how they catch this pepahat inside the muds..heh..yucky for some but still it doesn't matter to me.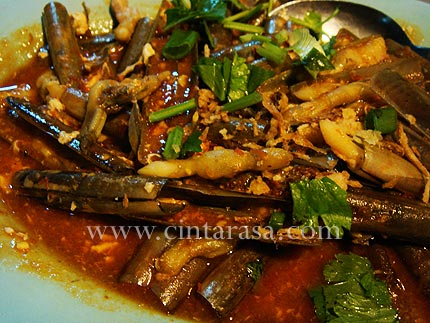 I can't resist the temptation to order ketam. The crabs were so big and I decided it will be nice cooked sweet and sour. In the end I couldn't even finish the ketam masam manis and thankfully Hubby was there to finish it..hehe!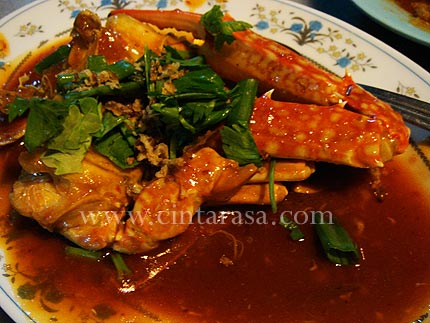 Hubby as usual will order ikan bakar and sotong bakar. The only setback is that they didn't take out the delicate egg part inside of the squids so it's rather sticky and turn off Hubby's appetite. But the ikan bakar was good with the sambal kicap and air asam.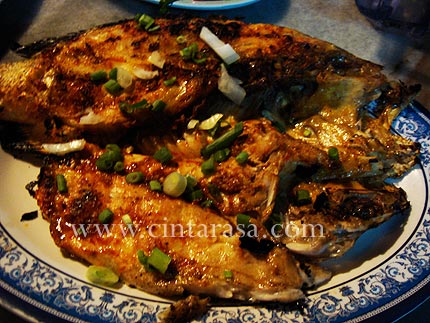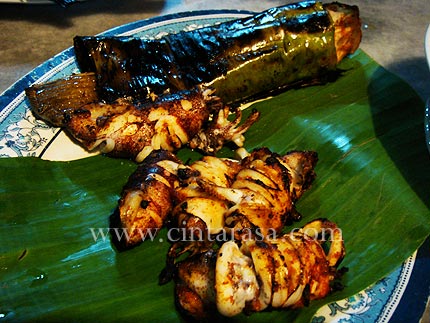 I love the kepah soup. Previously I've tried their lala soup but this time as suggested by the restaurant owner, I chose kepah. I always get mix up between lala and kepah, but I think lala is the one with thinner shell and lesser flesh. Now could anyone tell me which is which, clam and mussels? huhu!
Now looking at the pictures of all these seafood dishes make me feel like going there again..yummy!