Have you ever heard about Le Cordon Bleu Culinary Arts or Pâtisserie & Baking program?
Well, if you are wondering what does Le Cordon Bleu means, it's actually a French word for blue ribbon. It is generally recognised as the world's largest hospitality education institution, teaching hospitality management and the culinary arts.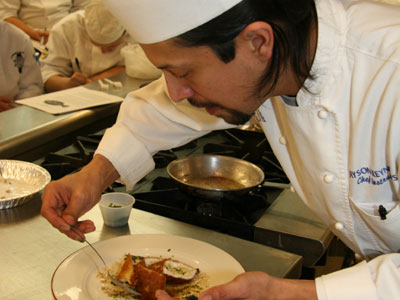 So if you are planning to be a chef and are interested to go through the formal education in Culinary Arts, check out school like Texas Culinary School or Western Culinary School. Their Associate of Applied Science Degree Program in Le Cordon Bleu Culinary Arts will provide you the theoretical knowledge and technical skills to succeed in food service industry.
You will be taught the classical cooking methods and the qualitative aspects of food preparation, including nutrition and sanitation. Certainly cooking for people in large scale would be different than cooking at home for two, right?
As part of the cooking program, you will be taught to cook in quantity. And for those taking the program in Texas school you will have the chance to apply your skills in their on-site restaurant, Ventana. You will get involved in both the front- and back-of-the-house operations of the restaurant.
What is most important in addition to the Associate of Applied Science Degree, all the graduates will receive the Le Cordon Bleu Diplôme which is recognized locally and worldwide.
Whereas for those with the ambition to be a baker, pastry chef, first-line supervisor in a bakery, bakery owner or operator, chocolatier, or confectioner, their Certificate Program in Le Cordon Bleu Pâtisserie & Baking will teach you on how to prepare and produce basic to advanced bakery and pâtisserie products suitable for use in professional settings.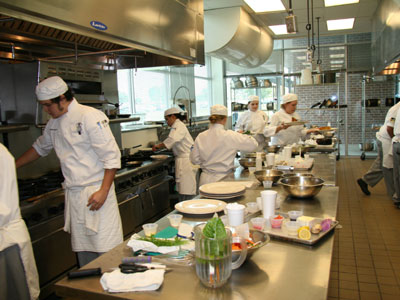 Or if you want to try living in one of the "Best Places to Live in America," (according to Money magazine), check out Pennsylvania Culinary School.
The school is located in the epicenter of Pittsburgh's cultural district – home to many of Pittsburgh's theaters and art galleries. Surely after you graduate you will have many chances and opportunities to apply your skills working in many of its outstanding restaurants.
Who knows you might be able to create you own nationally-famous food!