After reading few blogs entries about this restaurant, we decided to give it a chance. It is located at the Curve, Mutiara Damansara. The spot is quite secluded at the back row of the 1st floor, near the bridge to Ikano. They serve Indonesian traditional food like gado-gado, bakso, ayam panggang and their signature penyet dishes.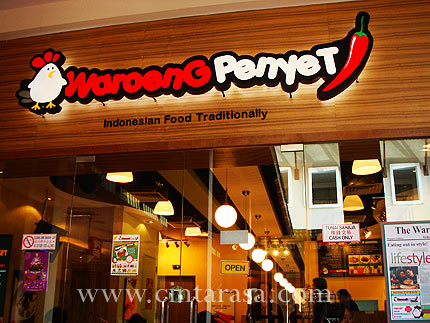 It is a self serve restaurant and currently they don't accept credit card for transaction. But I think it will be OK since the price for their food is not that expensive.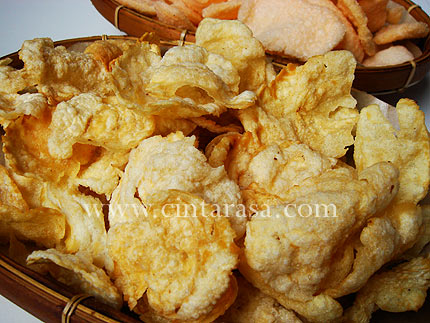 Since it was our first time, we thought the keropok won't be enough as it is only RM1.90 per serving. So we ordered one each. Actually if you take one serving of the crackers they will give you half of the belinjau and half of the prawn crackers.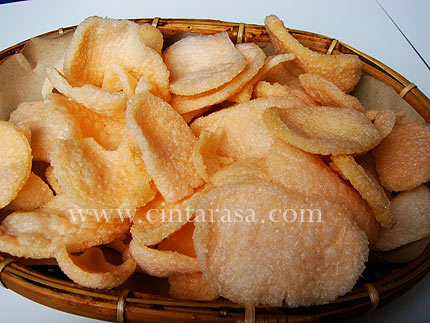 I never really like belinjau crackers as they have a bitter taste. But these prawn crackers are OK for me. The second time we had lunch at Waroeng Penyet, we only ordered one serving of the crackers.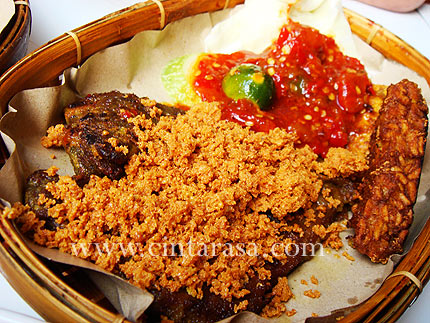 This is their signature penyet dish. I choose empal penyet – flattened fried beef. From their menu it is stated that the penyet dishes are marinated with Java special sauce, and fried to perfection to seal the flavors. It is then flattened to tenderize the meat and served with a special crunchy batter. It is also comes with hot or mild sambal.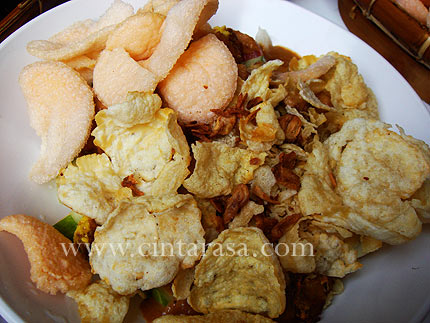 The above is the gado gado – mixed salad in peanut sauce. It is priced at RM5.90 per plate.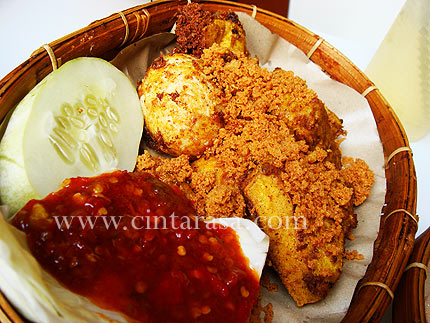 Hubby chose tahu, tempe and telor penyet to accompany the plain rice. Actually if you order empal or ayam penyet, it also comes with tempe and tofu.
Overall it is a nice place to try Indonesian food. I think next time I will try their avocado juice – jus alpukat just to have something different for a change..heh!