The first dish that I cooked after a night full of craving was this rendang ayam. As I prefer the kind of rendang with thick gravy, I decided to try the recipe I found in one of the cooking magazines I have at home. I used the coconut milk in the pack, brand M & S. Don't ask me to perah santan manually because I fail miserably every time..huh!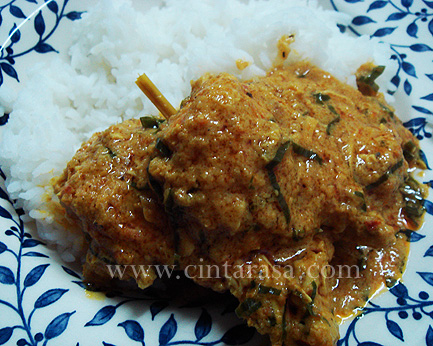 This time I didn't use cili padi, I just used blended dried chili. Of course a must for my taste bud, I put in a lot of turmeric leaves (home grown), shredded finely around 10 minutes before I turned off the stove. Since I was not sure how many pieces of the rendang ayam I wanted to eat, I ended up cooking the whole big periuk.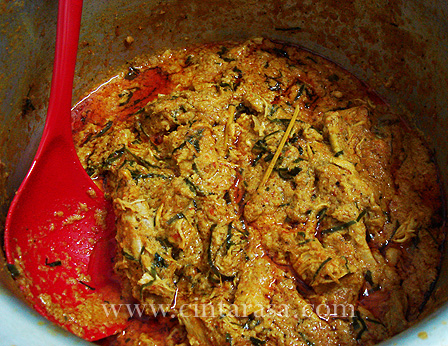 In the end I think I only eat like 2 pieces and it turned out in order to eliminate any waste, Hubby brought some to his office for lunch the next day..heh! We did tapau some pieces so that we can eat the rendang with bread later for late night supper.