I had this craving of cucur udang cicah kuah kacang some times ago..well, if you are in the Northern part of Peninsular Malaysia, it shouldn't be a problem to find prawn fritters like that, but in KL and Selangor, usually they eat cucur udang with sambal pencicah, the red chili condiment..huhu! Unless you want to wait till Ramadhan, you can find some sort of that combination in Rojak Singapore.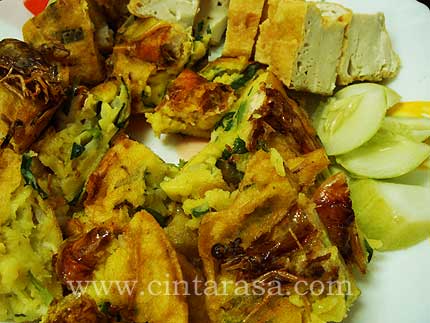 So in the end I have no choice but to cook my own peanut sauce and prawn fritters. Since I have no big stainless steel ladle to pour the batter and fry, I went to the nearby pasar malam and bought one.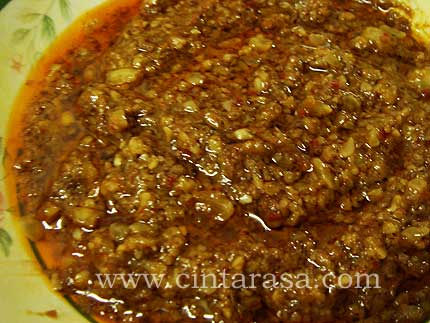 Thankfully I have tried cooking peanut sauce during past Hari Raya open house so I kind of remember the recipe to do the sambal kacang. I tried to make it as similar as cucur udang kuah kacang I had before so I fried tauhu and cut cucumber as well. Check the above picture. It is like mini pasembor minus the boiled egg, cucur kelapa, sengkuang and whatnot.