I never have any talent when it comes to baking and pastry making so when I feel like eating fruit tarts, it is just easier to get the whole bunch from Delifrance.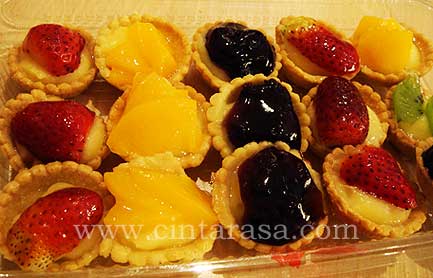 This one was bought in One Utama, it comes in 15 small portion for about RM14.99, more or less RM1 per piece.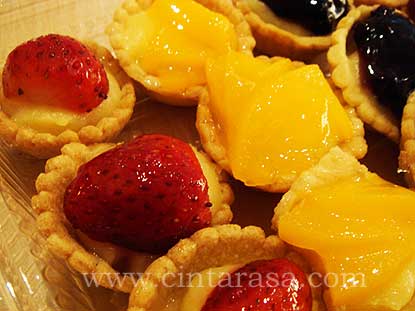 I especially love the one with peaches, the second will be the strawberry tart and hardly eat the one with kiwi, though kiwi has double the amount of Vitamin C compared to oranges (info taken from Women's Weekly I just read..heh!)
I think last time Delifrance has fruit tart with bigger size with all the fruits mixed on top so you can have all the fruits – grape, strawberry, peach and whatnot in one serving.