We went to Sun & Surf Cafe at Sunway Resort Hotel for their buffet ramadhan during the first week of the fasting month. Reason being they were giving out 50% discount from the normal RM88++ per pax price from 1-7 Sept 2008. There is another buffet ramadhan at Atrium Cafe in Pyramid Tower for RM75++ per pax. However the food stalls in Sun & Surf are 11 compared to 5 in Atrium Cafe.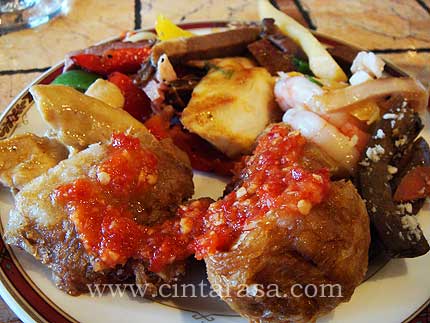 They served all kind of food from Western, Japanese to Malay and Oriental. I took samples of some of their Western salad – smoked duck, shrimp, vegetarian chicken, and few others which I can't really remember. My personal view, their Western salad is not really tasty compared to those I've had before in few other 4-5 star hotels.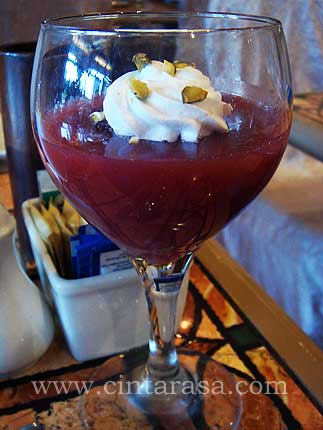 I tried this strawberry dessert because it looked nice in that tall glass. Maybe if you like something sourish like strawberry/berry puree you might like this.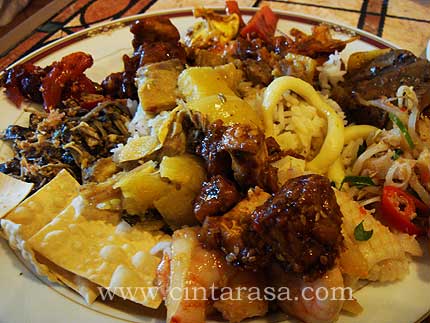 For Malay dishes, they have varieties of food like kerabu jantung pisang, kerabu tauge, masak lemak cili api ikan kering, asam tumis paris, all kind of curries from squid to beef to chicken, acar buah and even the humble sambal tempe. So for those with perut Melayu, I'm sure you won't regret spending your money for the buffet..heh! The food stalls outside have ikan bakar, kerang rebus, claypot noodle, laksa, and many more to satisfy your hunger.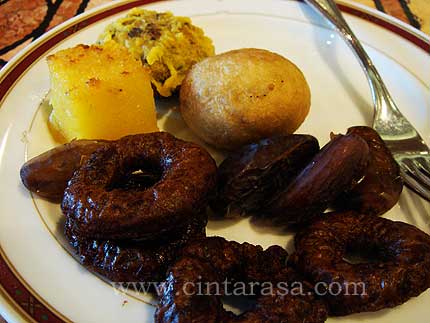 For kuih muih, they have all kinds of traditional kuih like cucur badak, cara berlauk, bingka ubi, all kind of kuih talam, even peneram as you can see in the above picture.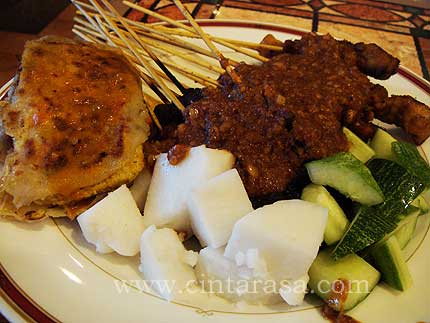 As usual for Hubby, he will try satay. But his praise went to the murtabak. It was like Murtabak Raja with very thick inti and no onion. If you bought pasar malam murtabak you will understand what I mean where usually the inti has too much onion compared to eggs or other ingredients. Their satay was good since Hubby had like 10 sticks at one go.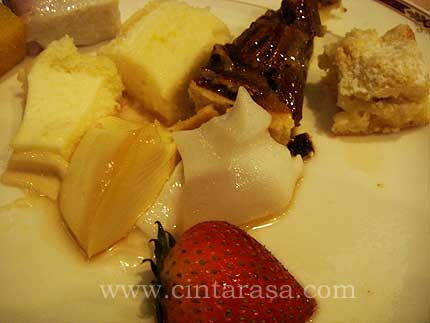 Lastly I did try their range of desserts and pastries. I think they have roughly like 10-15 types and I tried every bit that was available. But don't worry as they keep on refilling the supply of the food so you wouldn't have to fight for your share even though the cafe was swamped with people.
Oh, they do have counter that serves Western roasted lamb, beef and chicken and Japanese bar that serves sushi, tempura and fresh oysters.