Last Sunday, I decided not to cook or buy food for break fasting and opted for Ramadhan Buffet at Eden Subang Parade. The initial plan was to try Eden at the Curve but since I needed to look for Raya attire, Subang Parade will be a better choice.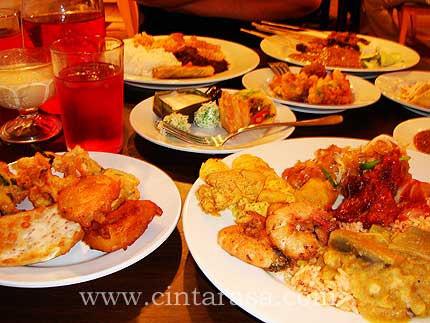 The price for Eden Subang Parade buffet is RM45++ per pax. The theme for this year is as the same as last year which is Spices of Malaysia. Check out the range of food we took for our break fasting. There were white rice, nasi tomato, fried kuey teow, ayam masak merah, murtabak, satay, fish and chips, laksa, gado-gado, all kind of cucur and kuih muih and so much more which I can't recall at the moment.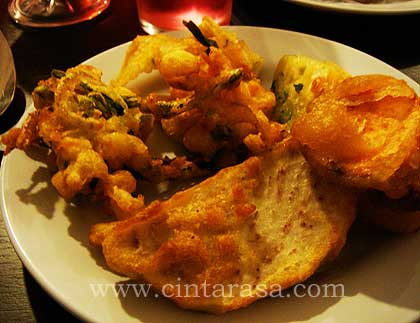 They even have keladi, pisang, cempedak and keledek goreng as part of the kuih muih selection. What I love most was their cucur jagung and cucur udang. I took peanut sauce meant for gado-gado and eat the cucur with it..heh!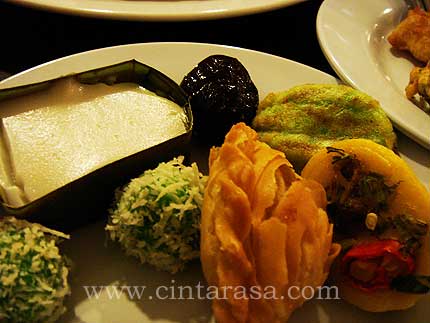 Their bite size cucur like tepung pelita, karipap pusing, buah melaka and kuih cara berlauk were good as well.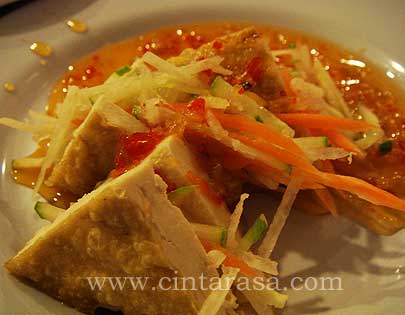 We took these tauhu sumbat because I wanted to dip cucur jagung with the chili condiment. Oh, the distinct part about the buffet would be the availability of drinks in jugs – they have bandung, sirap selasih, orange and teh tarik. It helps to minimize the number of times you need to go to the drinks counter to refill your drink.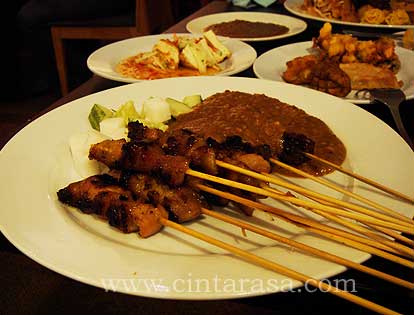 As usual Hubby will try satay, and he said Eden served such a crispy and nice satay. Even the peanut sauce was good. They also have ABC and varieties of bubur such as pengat durian with pulut and bubur kacang.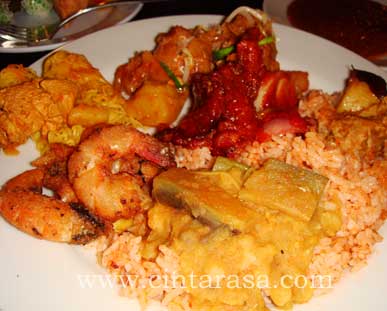 A close up of the main dish I took for that evening – nasi tomato, roti jala with chicken curry, butter prawn, ayam masak merah, and dalca meant to be eaten with murtabak. Oh, for those with kids, Eden Subang Parade has a kid room with TV and DVD to entertain the little ones.