Our second visit to PHOP at The Curve was in November 2008. That time instead of dining outside, we decided to sit inside.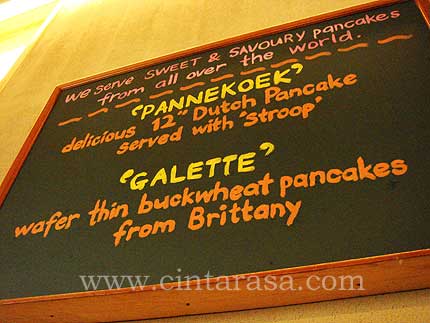 Since we went there on weekday, the place was almost empty. I felt like eating something with anchovies after watching Jamie Oliver cooked using the ingredient the night before. Luckily, their extensive menu has something with anchovies in it, I think it is called Bavaria. The pancake type is galette which is the wafer thin buckwheat pancake.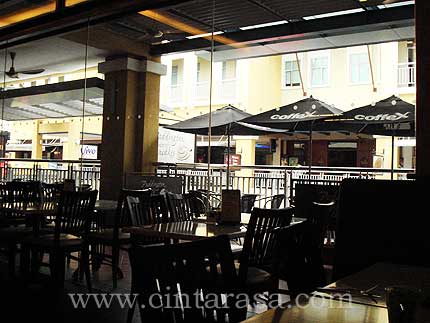 Anyway, if you are too lazy to browse through their thick and extensive menu, flip through their favorite list on the table. Hubby ordered the American stack #603 – served with bananas, cinnamon sugar, choco honeycomb butter and ice cream.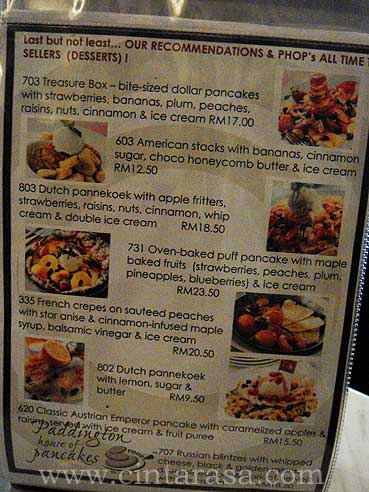 For drinks, Hubby ordered latte. Come to think of it, now I can't even remember what I ordered.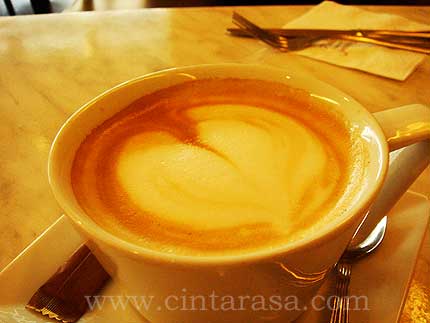 Check out the American stacks that Hubby ordered. For sweet pancakes, I think it's quite OK but maybe the portion was a little bit expensive for RM12.50.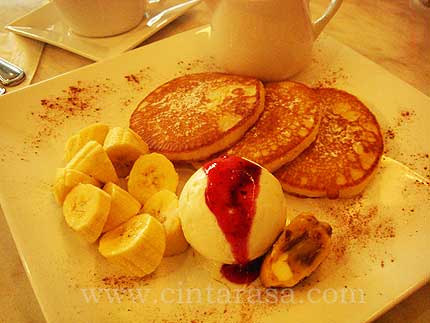 Here is the picture of the galette that I ordered. It has olives, anchovies, cheese and tomato sauce like the one they put on pizza. It was OK for a savoury pancake but somehow the thin pancake makes me think like eating chapati at mamak..huhu!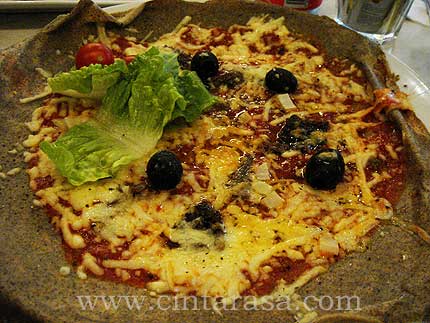 Notice that the sweet pancakes did not have the tiny branded flag like the year before? Even their serviette was not as large as before. From my observation, the portion and the presentation of the food was smaller and not really up to the standard that they used to have..sigh!