We used to frequent their other outlets, one used to be in Sunway Pyramid and the other one in Mines many, many years back. Now the only one surviving is in Subang Parade. I think from what I read there is another outlet in One Utama, but we never try that one.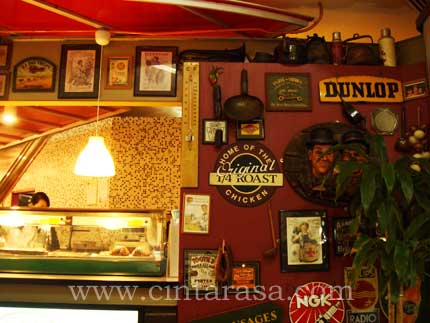 Back then when I was in college (more than a decade ago), whenever we went to Subang Parade, the place to eat was either this Dave's Deli or Kenny Rogers..heh!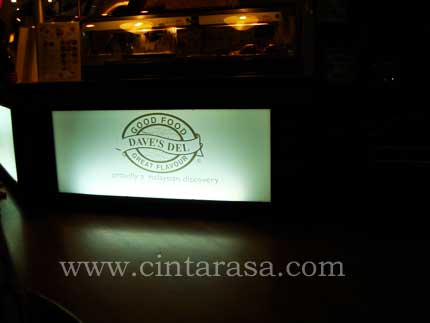 Hubby ordered their 1/4 roast chicken. They used to have roasted potato as side dish but now every time I asked, they always say not available. Perhaps they should just erase that from their menu if they are that lazy to peel and roast the potatoes..sigh!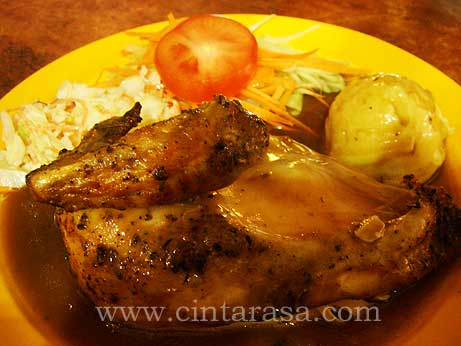 As usual I will have Beef Rissole as that the only meal that is not available anywhere else. What I like about it is the mushroom gravy, plus the coleslaw and the additional salad (cucumber and carrot strips, lettuce leaves and a slice of tomato). Try eat the beef rissole with Tabasco..heh!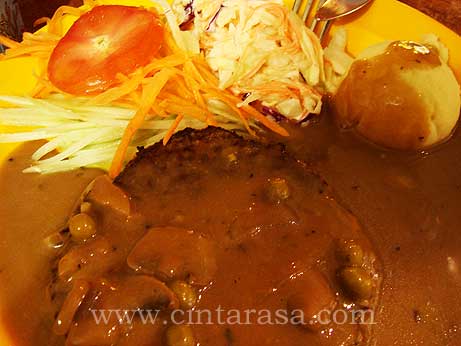 Of course they also have lasagna, gourmet pies, chicken schnitzel, oxtail and mushroom soup, just to name a few of their dishes. Oh, and dessert like bread pudding from what I can see on the pictorial menu outside of the outlet but I am not sure whether they will "really have" them in the kitchen..huhu!