If you are somehow tired of having the typical maggi sup, try frying them for a change. I usually use curry flavor – Maggi Kari (now they have Kari Letup or was it Kari Berapi? hehe..I got mixed up with Mamee brand advertisement)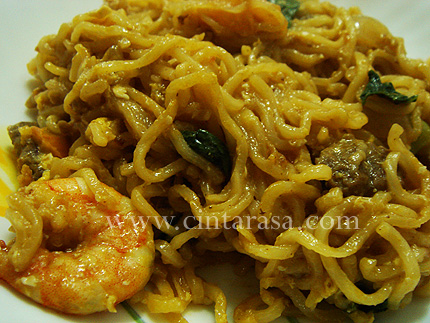 Anyway, the home made maggi goreng was such a blast with assortment of beef, prawn and vege inside. Even mamak can't beat my megi goreng. Of course, it takes longer time to cut and slice all the ingredients not to mention the skills to boil the water, blanch the noodle (not too soft and not to hard consistency) and then fry the maggi so that it tastes good..heh!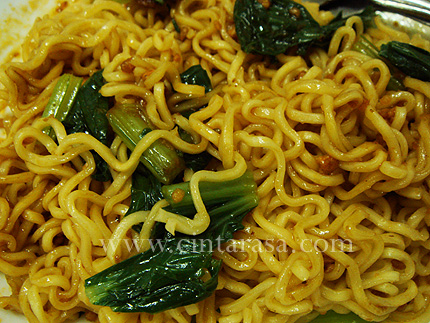 I've tried Mi Sedap brand as well after watching the advert on TV. It was quite good since it won't take a long time to have a plate of fried instant noodle. I blanched the sawi separately so that I can have some vege with my mi Sedap.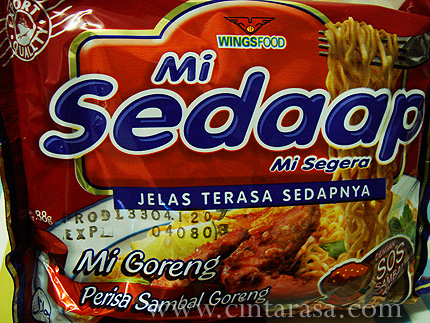 The seasoning comes with the oil and bumbu to make it oily, greasy and yummy as if you really fry the noodles. Good option for starving college students and lazy couch potato at home..heh!