This entry is a year overdue, but hey! who has time all day to just blog and blog..heh!
Hubby's company annual dinner was held last year in Hotel Maya, KL. It's a boutique hotel, situated quite near to KLCC and since the company has bigger budget last year (compared to this year), even the array of food served that time was great.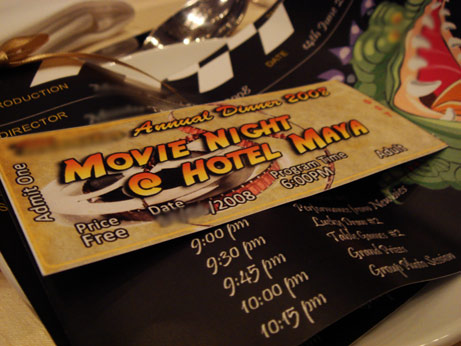 All of the guests got one goodie bag each and program book. The theme was movie night so you can expect to see people in Jedi costume, Star Wars, Zorro and many funny, funny looking characters..hehe!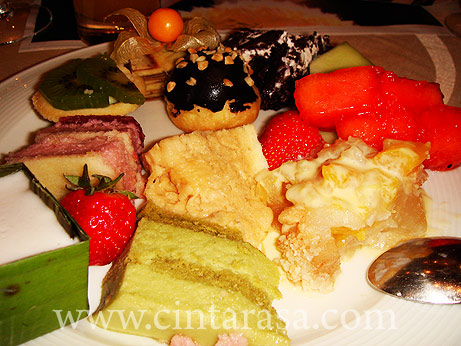 Unfortunately I only managed to snap the picture of their desserts since I was busy recording Hubby singing on the stage..haha! But the selection of food (from what I can retrieve from my diminishing memories) was international. I remembered eating Japanese, Chinese and Western style of dishes.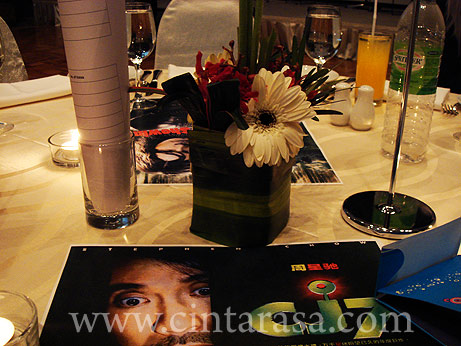 We got the front table because it would be easier for those bunch of entertainers to get on stage, hence making it harder for me to get food from the buffet table at the back.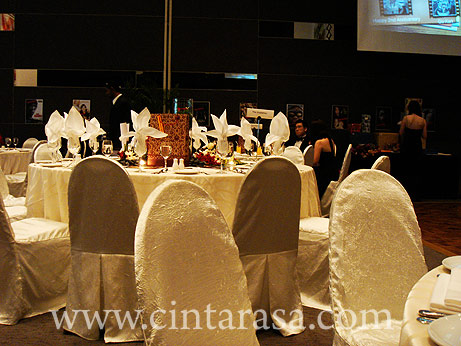 The table in the middle was reserved for managers and VP..heh..(who would want to dine with the bosses during annual dinner, yikes!)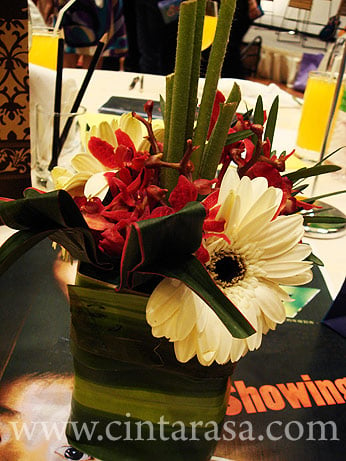 I leave you readers with this great flower arrangement in my effort to make do with lack of food pictures for this entry. Hopefully next time I will be able to take more hotel food pictures.