I'm not sure what others call this dish, but I called it masak lemak putih..haha..to differentiate it with masak lemak kuning or masak lemak cili api (the yellow color comes from the pounded fresh turmeric thus the name..heh!)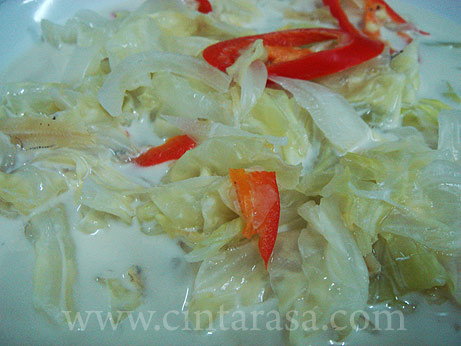 You can switch the cabbage used in this kind of masak lemak with beansprouts (tauge). Some people put in dried anchovies, some put in egg, small shrimp or tofu as part of protein in this masak lemak. The trick to a successful masak lemak dish is to make sure that the coconut milk (santan) never "pecah minyak". So make sure you use slow flame and stir the dish until it boils and quickly remove it from the stove once it has boiled.
This masak lemak kobis dish is great with fried fish..nyam nyam!