I love petai (Parkia Speciosa) or stink beans! I think I've made a post earlier but it was about having petai rebus as ulam with sambal belacan.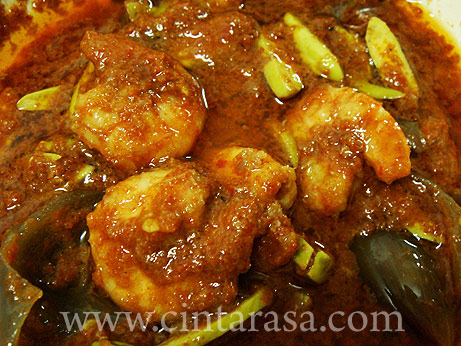 This time I managed to blog about my home cooked sambal petai with udang. The other option for sambal petai is to use ikan bilis (anchovies) instead of shrimp. But since I rather lazy to "kopek" the bilis, udang is a better choice..heh!
For me, the best way to enjoy sambal petai is having a plate full of hot rice, put some kicap (soy sauce) on top of the rice and eat it with some fried ikan masin to complement the spicy, stinky petai gravy..hehe!