What to make with the leftover of fresh okra or ladyfingers that you buy to put in fish curry?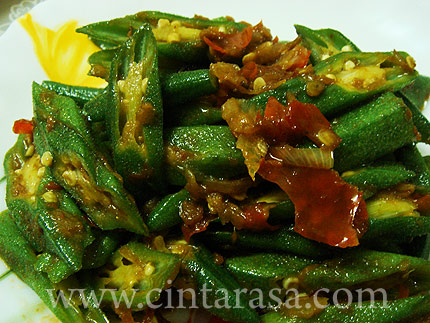 Not to waste the okras that I bought and cooked earlier, I decided to pound some fresh red chili, dried anchovies and shallot. Frying the base spice in hot oil, I put in the sliced okras or bendi. Add salt and sugar to taste.
Some people says that in order to eliminate the sticky lendir bendi, put in asam keping in the dish that you are cooking.