We decided to try Italiannies for my birthday dinner/lunch this year after much recommendation from friends.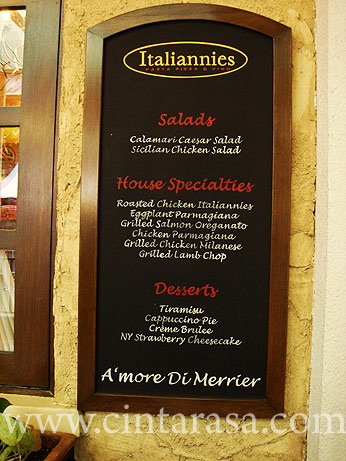 It was a mistake to go to the Curve branch as the outlet there is hot (as per standard of our little one)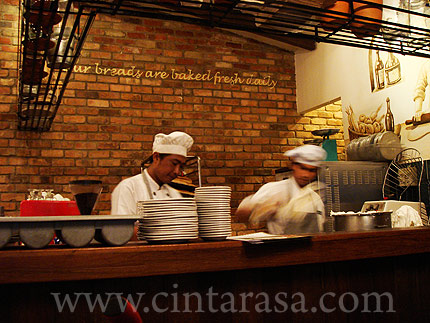 We were seated at the corner beside the place they make their breads..(maybe because we came in with big stroller)..huhu! The moment we walked in, our son started to cry..and I know there goes my birthday lunch.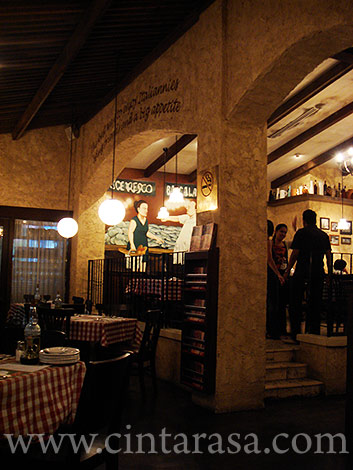 Italiannies at the Curve is quite compact with most of the seats located on the stairs area. I bet the other seating area will be hotter…not that I will go there again to try..heh!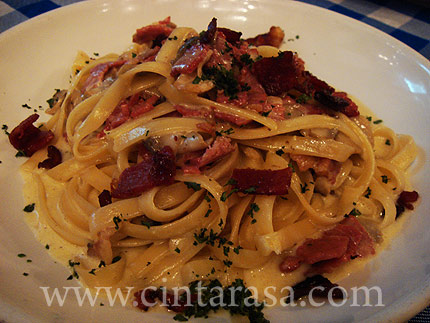 We ordered classic carbonara – fettuccine pasta tossed in light parmesan cream sauce with smoked beef bacon and fresh button mushrooms. I can't really say it was good or not as I hardly enjoy my meal with a baby crying..huhu! In the end I requested for it to be packed as our son could no longer stand the heat.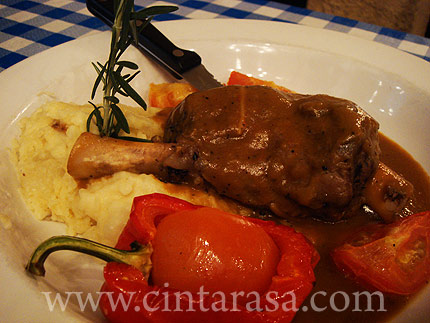 Hubby ordered lamb shank. I don't really like lamb so I can't say how great their lamb shank is. One thing I know I hate their mashed potato as I don't like garlic.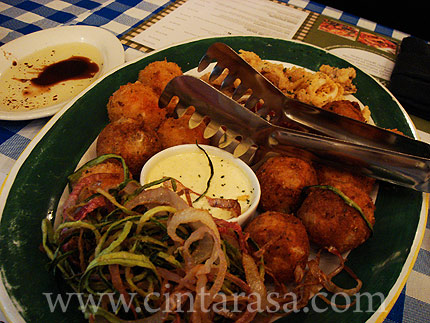 I think if given the chance to take my own sweet time to really savour the meal, I would love to order this Quattro Platter again. It consists of deep-fried risotto balls, stuffed mushrooms, calamari rings and zucchini fritters, with marinara sauce and alfredo dressing.
Oh, I don't even have the chance to order any of their dessert. I was looking forward to try their crème brûlée. But that would be another story in another entry..heh!