After the birthday lunch which went wrong at Italiannies, we decided to make do with some tea at The Baker in Ikano. Somehow I feel that the air cond in Ikano is much cooler than the one in The Curve..heh!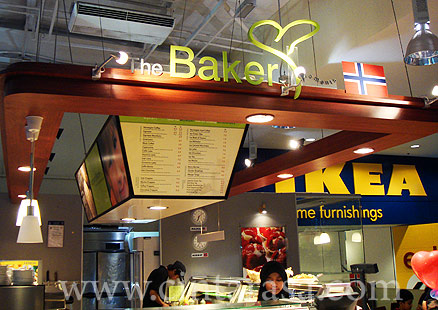 I'm not a cake person, so I thought I might just have some kind of bun that has fruits to celebrate the day..now that I edited the picture I can't even remember what the bun is called at the shop.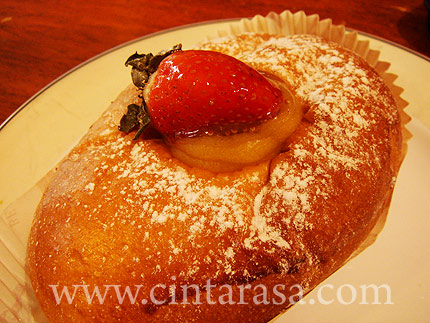 It was good since it has strawberry and peaches (both I love..heh!)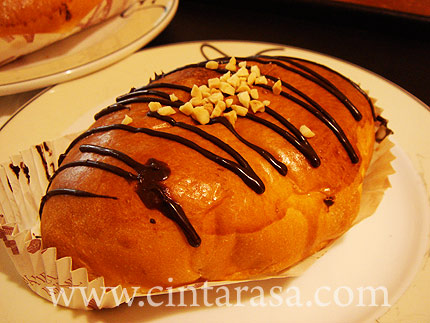 As usual Hubby had something with chocolate and coffee..yikes, I don't like coffee..I think the filling is coffee cream since I had a bite after Hubby fooled me to taste it…I thought it was choc bun..huhu!
So that's wrap up my birthday celebration for this year. Hopefully by next year, our son will be bigger and wiser and won't cry during my birthday lunch or dinner..heh!