When the outlet of TGIF was opened in Sunway Pyramid last year, we were excited to try out the food. So one time during weekdays, we tried their RM39.90 – 3 course meal.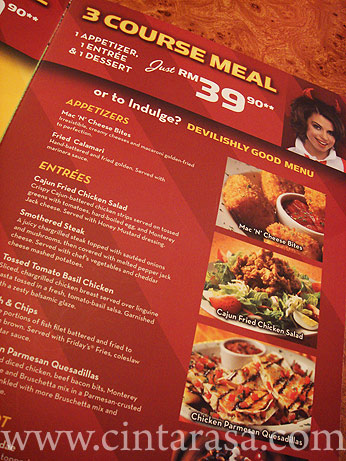 For appetizers, they only have 2 choices – Mac n Cheese Bites or Fried calamari. So I chose fried calamari. It was served with marinara sauce. Since I can't recall how good it was now, so it must be not that good for me..haha!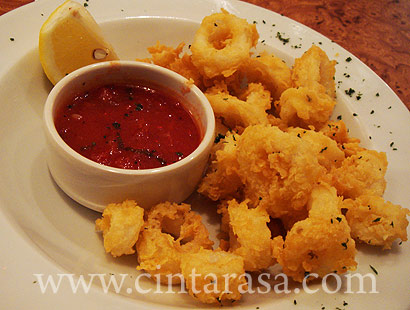 I ordered the smothered steak as part of the entrees.
As per description it is a juicy chargrilled steak topped with sauteed onions and mushrooms, then covered with melted pepper jack cheese. Served with chef's vegetables and cheddar cheese mashed potatoes.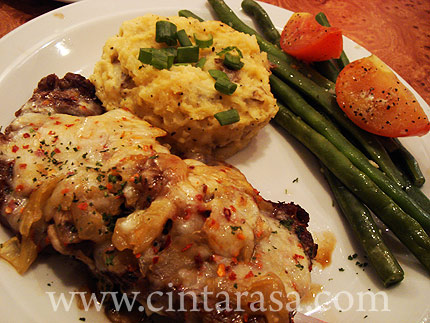 Look how unimpressive Hubby's choice for the steak.
I can't recall what kind of classic cuts he ordered. They have sirloin steak, classic ribeye and New York strip.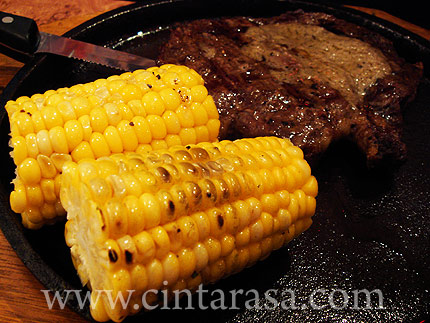 But for the toppers, I think it was wild mushroom butter – savory mushrooms, garlic and onions combined in a flavorful butter sauce. The other 2 toppers choices are Cajun cream sauce and sun dried tomato pesto.
And for the savory, it was grilled New Orlean corn cobs. Other savory choices were broccoli with garlic butter, cheddar cheese mashed potatoes, green beans with oven roasted tomatoes or onion rings.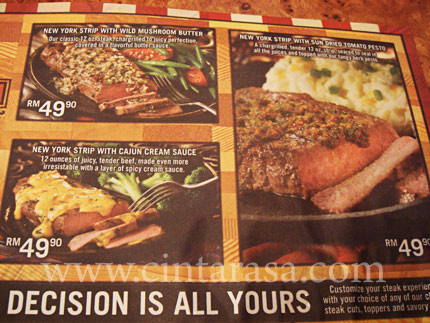 Honestly, I have to say that we didn't really enjoy the food. Maybe we ordered the wrong menu, who knows! For those who frequent TGIF all the time, perhaps you can give better suggestion so that we can give it another chance next time.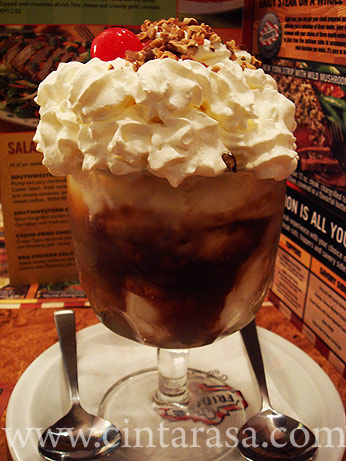 Oh, we did like their dessert anyway!