I've been meaning to write about Portuguese Grill in Mid Valley after I tried the food there since August and only managed to do so now..heh!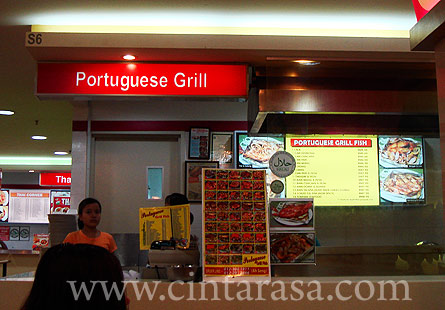 For those who wonder where is this food outlet, it is located at the new food court in Mid Valley where there used to be IT centre.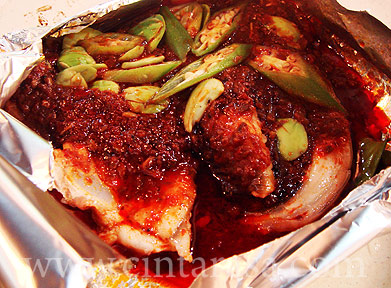 As per recommendation by many friends, we decided to try the food there since they said the grilled food they serve are very nice.
Hubby ordered pari bakar with petai. And I ordered kangkung as vege dish.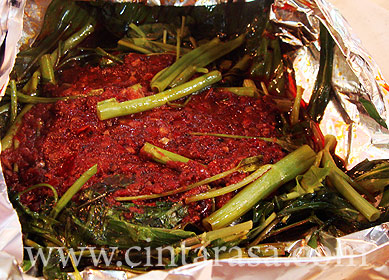 For the main dish, I ordered prawn with bendi. Overall for me, it was good but it was not something that I want to eat again (maybe because I don't like the small scaly crabs they put inside the chili paste).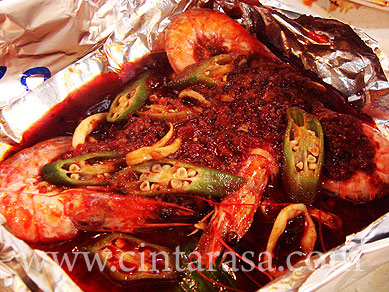 For those who like spicy, oily and grilled food, you are welcomed to try Portuguese Grill food! Do share your review, maybe you have some other great dish to recommend for me to try next time I am in Mid Valley..hehe!