This was our second visit to H.M Bagan Lalang restaurant this year. Since so many people came to my food blog looking for ikan bakar bagan lalang, here is another entry of such jalan-jalan cari makan trip.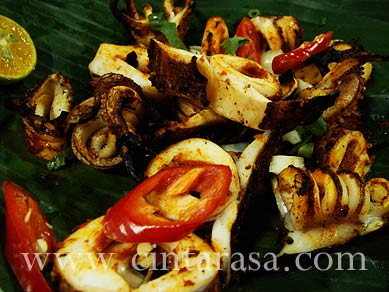 We ordered ikan pari (stingray) bakar but I forgot to snap the picture. Here is the picture of sotong bakar. I purposely asked them to clean the inside of the squid and cut them this way so that the inner side will be garing..hehe!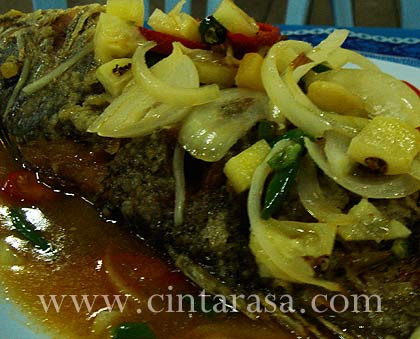 I can't recall what kind of fish we chose that night. But it was cooked 3 rasa which turned out to be more to sweet sour taste (maybe because of the pineapple!)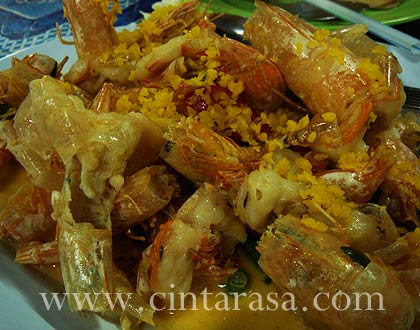 Their butter prawns..I love them! We even packed the leftover home because we can't finish everything there and then.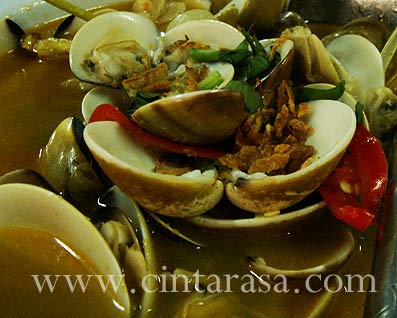 Keep on reminding myself – Mussels is kupang, and here is kepah or clams. It was cooked sup serai. Just to have something to hirup while having all kind of seafood with plain rice.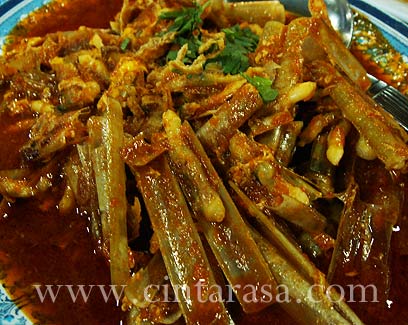 My all time favorite when I go there, pepahat masak cili. But alas, this time the pepahat were smaller and their shells are very fragile and brittle. It was such a hassle to eat them because the shells broke into pieces..isk!
See you again next year in 2010, Bagan Lalang!