We were in Subang Parade the other day when I decided to try food in Dome.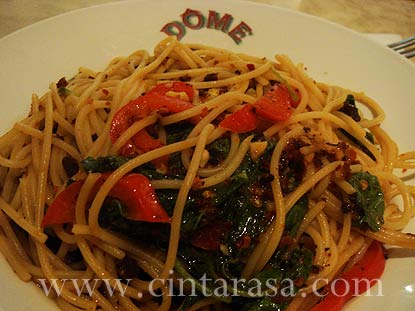 Initially I ordered linguini but I got spaghetti instead. Luckily they gave beef bacon as per my order otherwise I would be really pissed off with the waiter.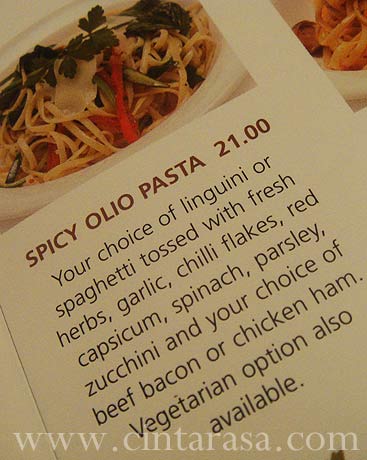 For me, the spicy Olio Pasta was kind of good since it was..errr.. spicy. But somehow with the portion size, I just think it is overpriced for a plate of pasta.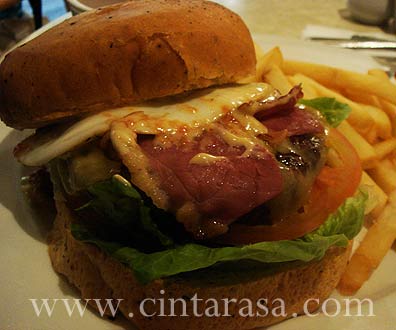 Hubby ordered their Lot Burger. Not much to be shouted about. Our little one had biscotti.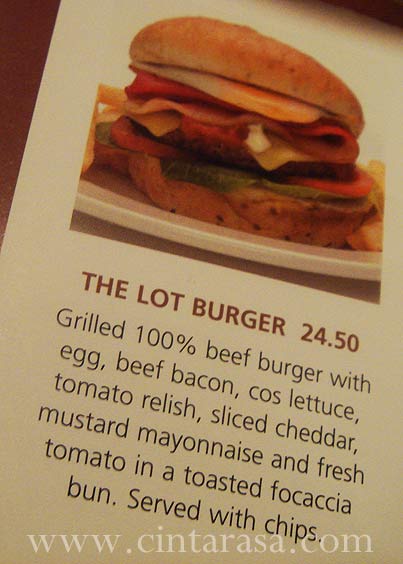 The verdict? Not a place that I want to go and eat again..huhu!