We went to Melaka last year to buy dodol for Niece's wedding favors. So since BIL has been telling about this so called very nice asam pedas, we thought we might as well give it a try.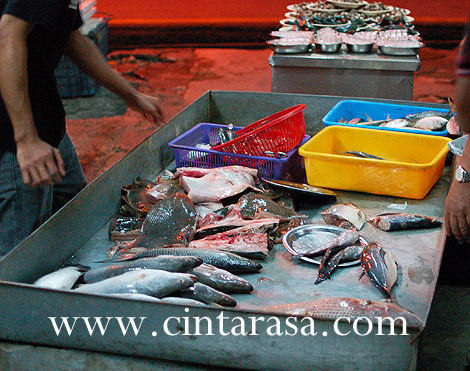 So off we go to Bukit Cina area, somewhere nearby the old cemetery or was it near Perigi Hang Li Po?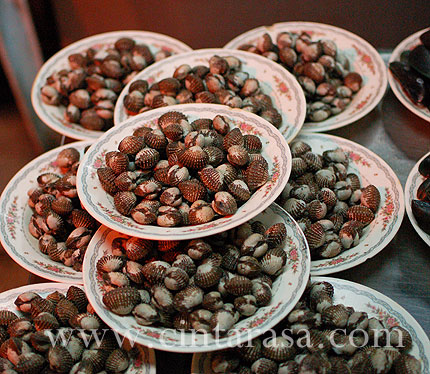 They have the usual choice of fish like tenggiri, ikan terubuk, keli, sembilang, pari, cencaru, kembong and whatnot for asam pedas.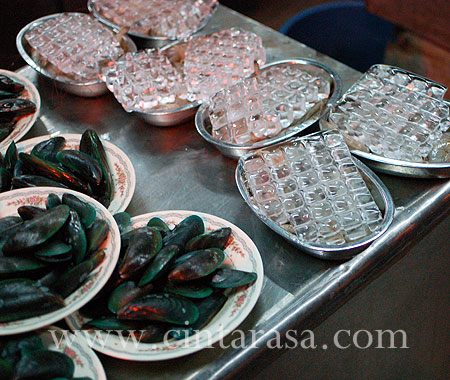 They also have side dish like kupang and kerang rebus.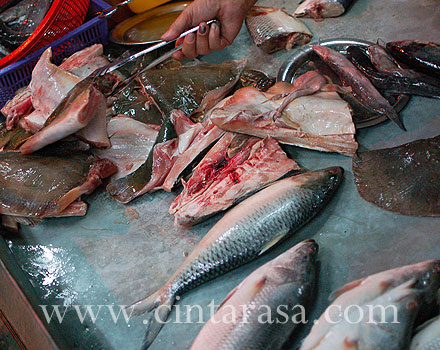 The business starts at 8pm but when we arrived at 6:45pm, the tables were almost fully booked by people coming all the way from Penang on excursion trips..isk isk!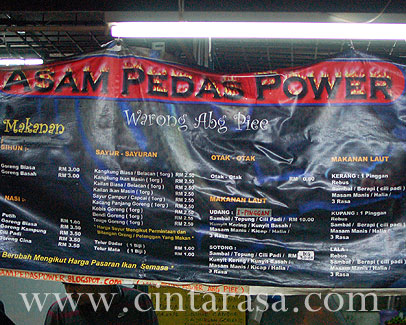 The signboard of the stall – Asam Pedas Power, Warung Abg Piee.
I will continue with the second part of this asam pedas entry later. There are about 5-6 more pictures to share later.