OK, at last I finally got the chance to continue my entry about asam pedas Melaka. If you are interested to look up for this place, it is located at the roadside so it is quite hard to find proper parking spots.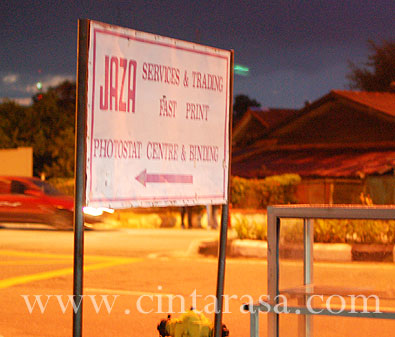 It doesn't even have a proper signboard. But there is one signboard for the photocopy shop beside the asam pedas shoplot.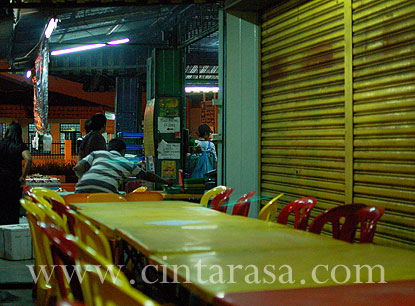 And if you imagine the place as a proper restaurant, with decent tables and chairs arrangement, you are in for a surprise. These are one of the tables that we have to fight for that night..huhu!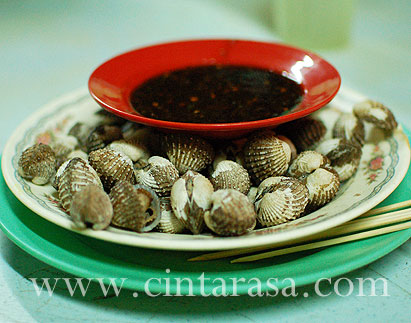 And the service was so slow. I've been to many other makan place with a lot more customers but this warung is the slowest I vouch for.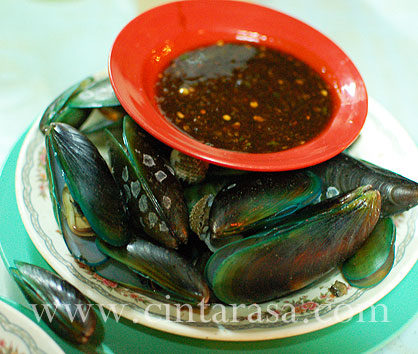 Nevertheless since we have been this far, we waited and waited. Luckily the kerang rebus and kupang rebus were good (at least the kicap pencicah was hot enough) or maybe because I was already starving when those two arrived at the table.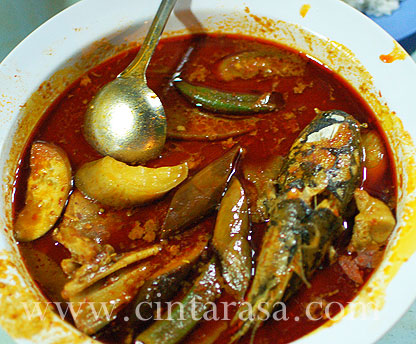 The asam pedas was really not what I expected. It was spicy, but that was all into it..I couldn't taste any of the usual spice and flavors normally found in asam pedas – like belacan, bunga kantan, daun kesum and whatnot.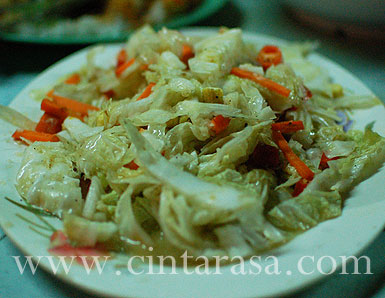 After we were done with the spicy asam pedas, then only our sayur campur came. It tasted blerrgghh..like raw Chinese cabbage fried with garlic..isk isk! What a waste of money!
So, for those who say that this is the famous place to eat asam pedas Melaka, I'm sorry to say that I have to disagree. Maybe the cook for that night was a different person than the usual cook but honestly it was the worst asam pedas I've ever tasted..huhu!