It's been quite a while since my last visit to Tony Roma's. We usually go to the outlet in Sunway Pyramid. It is located in the old wing, facing the ice skating rink. The same row as Sushi King.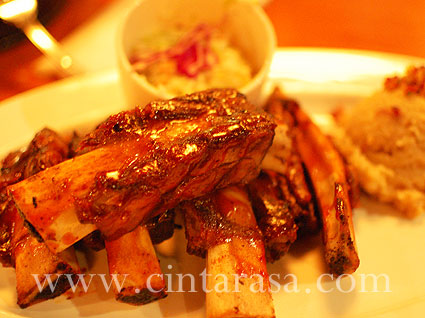 After trying their burger and pasta during previous visits, I decided to stick with their bountiful beef ribs. This is full rack – 5 pieces of ribs that could be shared with Hubby as both of us only manage to eat 2 ribs at most..heh!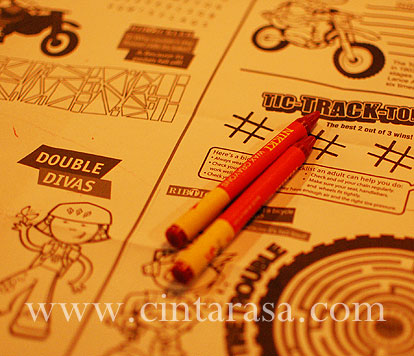 For the little one, they gave crayons and paper to color. But my son was too young to appreciate the gesture, he ended up eating the crayons…huhu!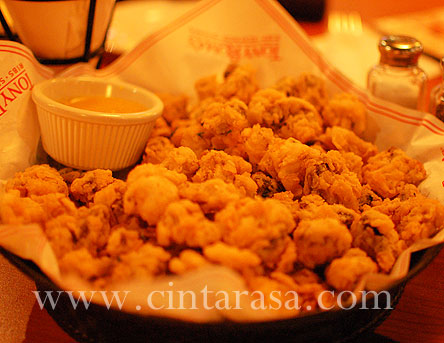 What I love the most is their appetizer of fried mushroom. I love the dipping honey sauce. Since our son couldn't stay still for his parents to eat in peace, we decided to pack the leftover of the fried mushroom.
Son, I hope once you are bigger you will come to like Tony Roma's as much as your mom does..heh!