When my friends kept on saying that the Arab food at Saba is good, I thought why not we gave it a chance. After all it is located in Cyberjaya, not very far from where I used to work.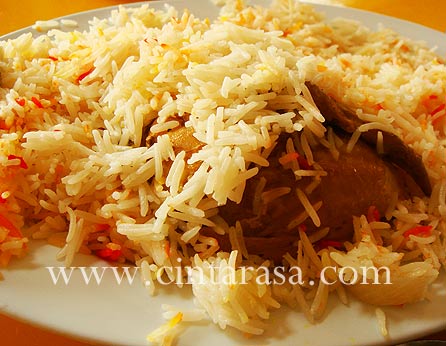 The first time we went there I ordered Hummus as side dish. This time Hubby ordered chicken Kabsah. I don't really like the chicken dishes they have (except for roasted chicken) because it is not dry, I kind of dislike the slimy fatty taste of the chicken's skin. You can opt for quarter or half of the chicken serving.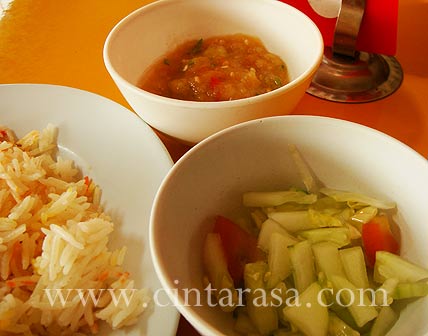 The rice set comes with a bowl of blended green chili and tomato and a serving of cucumber salad.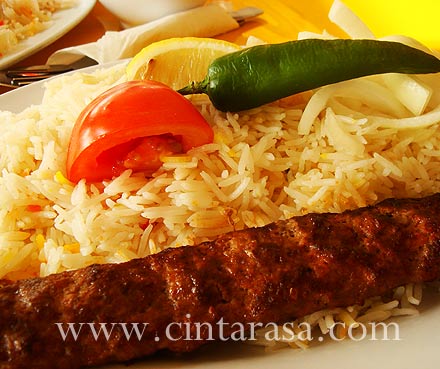 As usual I ordered chicken kebab with rice. The normal chicken kebab set comes with Lebanese bread and fries. I love their rice because the portion is big and for those who are really starving, you will feel really full after eating the whole plate.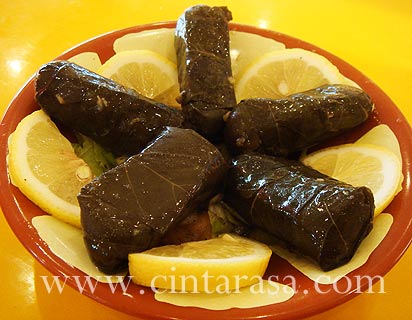 This is the side dish of grape leaves. I have seen a Greek cooking TV series that shows how they stuffed rice and whatnot into grape leaves and was interested to try this at Saba. But it did taste weird..huhu!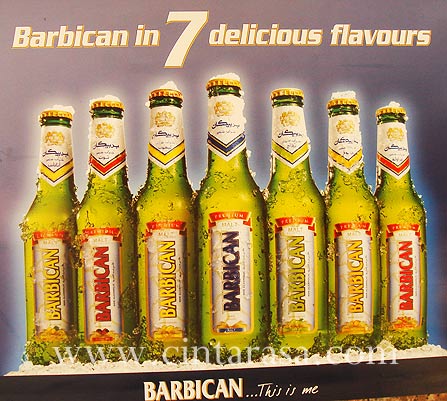 Nevertheless their drinks of malt (non alcoholic) called Barbican are really superb. So far we have managed to try Pineapple, Rasberry and the original Malt. I kind of got hooked with Pineapple..heh!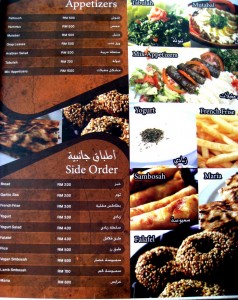 If you want to check their menu and price, please click these 2 pictures that I got from somebody's blog post about Saba restaurant.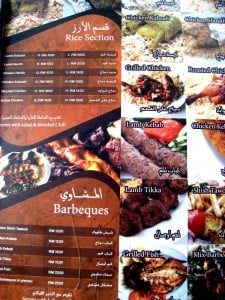 Another good detailed review was done by FriedChillies.com – Saba Restaurant. If you are interested to try Middle Eastern cuisine, check out Saba restaurant. It is on the ground floor, the same shop lot as the Cyberjaya International College, with HSBC building on the right, opposite to Streetmall and Terminal.