The first time I heard about this weird, blood red sup tulang was when I watched Anthony Bourdain tour to Singapore.
The last time I went to Singapore I didn't get the chance to try it. I only tried beef steak kuah which I have mentioned in my post here – Singapore Beef Steak Kuah.

This time after reading a comment in a local forum, someone mentioned about a restaurant in Subang Jaya that serves such dish. So we went to the restaurant (I will review about the restaurant later) to try the so called famous sup tulang merah or bone steak as they call it in Singapore.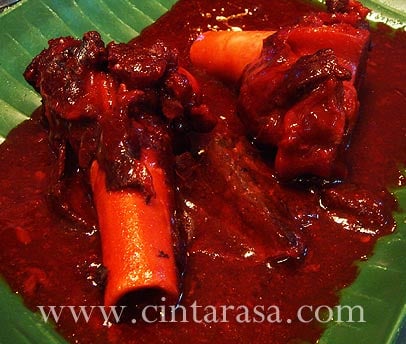 It is usually served with french loaf, but at the restaurant that we went to, the loaves are dipped in egg and toasted. Not sure whether that is how Singaporeans eat their bread with the sup tulang merah.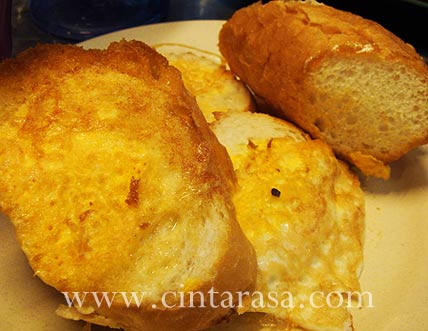 There is also another place in Batu Pahat that serves this sup tulang merah. Read about it here : Singapore Style 'Sup Tulang Merah'.
I found a recipe on a blog which I think could be possible to be tested. Will research more on the correct ingredients especially on how the sup could be blood red (food coloring perhaps?)