It is so hard to find a place that serves lontong not during day time.
I know most people have it for breakfast or maybe brunch (if there is any leftover from the sarapan portion) but for someone like me who can hardly wake up that early, I have to find a place that serves this dish all day long.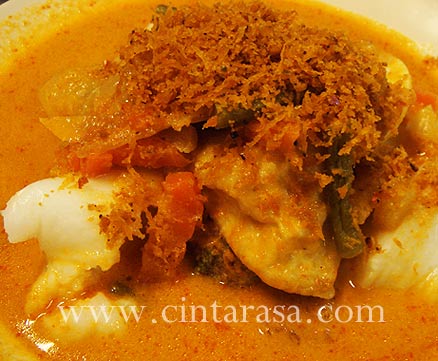 And finally I found one restaurant that has lontong on their menu at night..heh!
And it was good as well, a big portion, lots of stuffs inside it, you know the usual nasi impit, vege like kacang panjang, kobis, carrot, boiled egg, tauhu and even the sambal kelapa (which I am never fond of).
Now I don't have to wait till Hari Raya to enjoy lontong all day long. Oh, my in laws family is Southerners so they serve lontong as their Hari Raya special and compulsory dish..heh!