For a bad review on an eating place, this is considered long and took me some times to choose and edit the pictures.
Well, for Mother's Day dinner this year, I thought I want to try something new. We have been walking past the Sakae Sushi outlet many, many times so I thought what the heck, let's give it a try.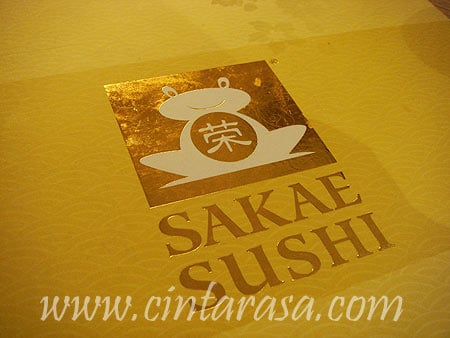 At first impression, I have to say that it's quite impressive to order everything through the screen.
And then the blooper started since I ordered cold green tea, and the waitress (who is not local I presumed) brought me an empty ceramic cup and a sachet of green tea. When I told her, I wanted cold tea, she said she will bring ice (I was like whatt the he** but still I give it a chance)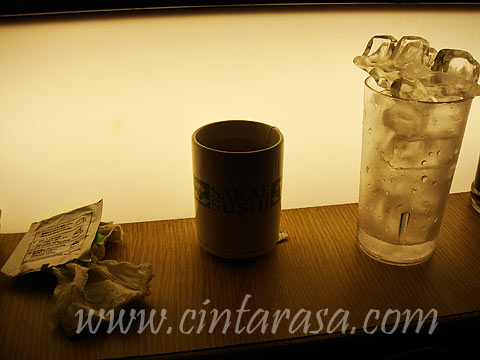 The hot water tap is right beside the table which for family with small children is not a bright idea. And if you are planning to bring in children in strollers, just forget about it. The outlet in The Curve is too cramped..I think they feel that people with family shouldn't enjoy sushi. I don't even think they have child seat either since I saw none and they offered none to us. I rather go for Sushi King next time for all these factors.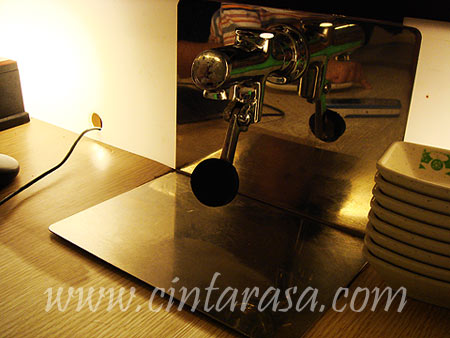 Nevertheless since I was hungry, I ordered their bento set, just to test how good is their tempura and unagi compared to Sushi King.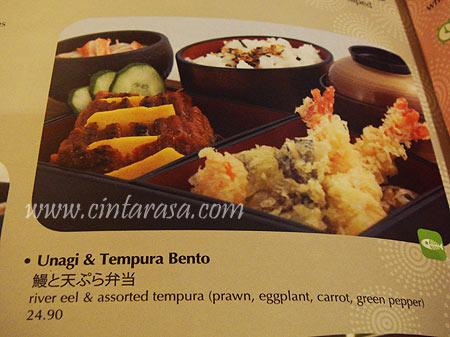 While waiting, I took Mochi from the kaiten belt since I read in someone's blog that the mochi there is good.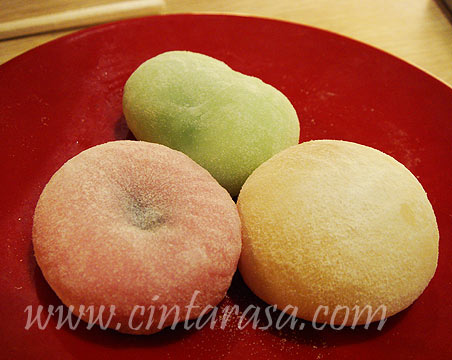 It was ok and the price is RM5.90 for that 3 lumpy desserts.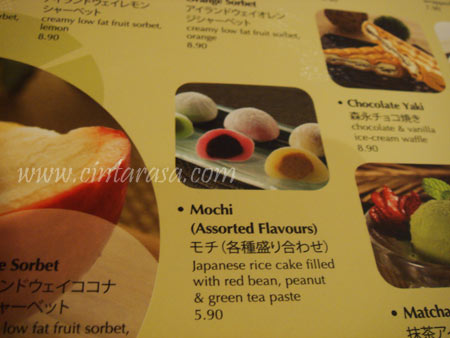 I browsed through their sushi menu but nothing particular caught my attention. I feel that their selection is too fancy…plus I would like to really eat my bento. So we just took a plate of unagi from the kaiten belt and sadly I have to say, I really didn't like the taste, like very bland, tasteless..huhu!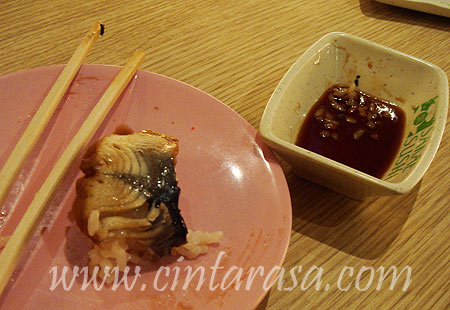 After waiting for more than 20 minutes, I still didn't get my bento set. I don't know what take them so long since there were not that many customers in the restaurant. Even the iced water that Hubby ordered didn't come from the kitchen eventhough the order was keyed in in the interactive menu. We asked the waitress for cancellation, and she said she will check the kitchen for my bento. By that time it was already 10pm and I was already not in the mood to enjoy anything from Sakae Sushi.
In the end, I persistently said just cancel the order, we paid the bill and went somewhere else for dinner. Thanks Sakae Sushi for ruining my Mother's Day dinner, you really know how to treat your customer right! Others, please don't bother to try unless you are willing to waste your time and money.