I am not really fond of seafood with pasta, but I chose this dish – shrimp linguine in the 2 course meal offer by Italiannies for RM27.90.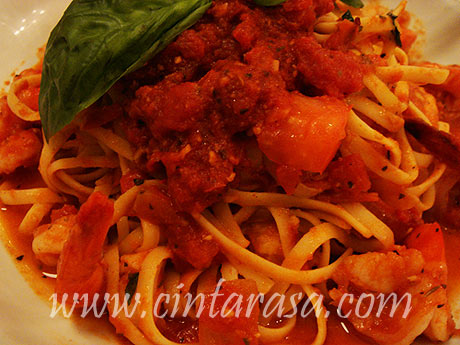 I chose to take their bruschetta as appertizer and this shrimp linguine as the main course. I think we have tried most of their main course such as pan fried fish with angel hair and a few more which I can't recall now in that RM27.90 offer but none was satisfying enough for me. I still like their classic carbonara the best.
As expected I didn't finish the shrimp linguine, packed them home and it ended up being thrown in the dustbin 2 days later..huhu! So much for trying to save some money. Next time I should have ordered the bruschetta for RM14.90 and classic carbonara lunch size for RM20.90.
At least nothing would be wasted.