I've never tried to cook masak lemak cili api with rebung before. So one day I decided to buy a packet of rebung masam in pasar malam and planned to cook it the next day. But Gosh! Never know the pack of rebung masam could stink so much..huhu!
Hubby put the plastic full of rebung in a pot and put the pot in the drying area at the back of our kitchen..haha!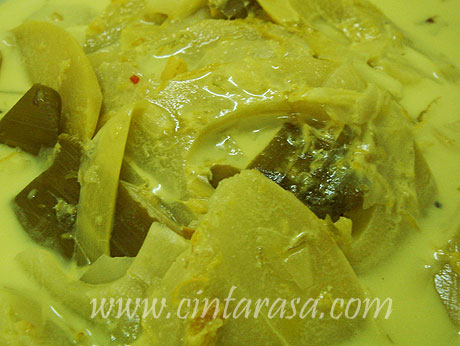 The way I cook masak lemak rebung (bamboo shoot) is the same like I cook ayam masak lemak cili api. The fiery cili padi were pounded smoothly with fresh turmeric (kunyit hidup), garam kasar and serai (lemongrass) was added later. You need to titik the serai, not pounded it together with the rest of the paste.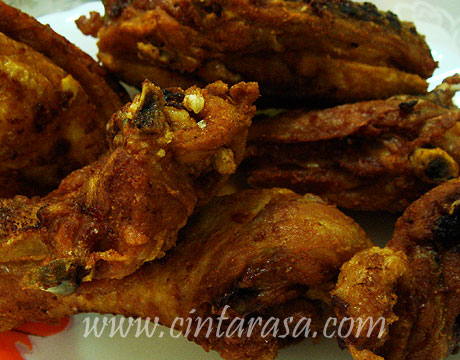 Since I didn't put beef in the main dish of gulai rebung (I just use dried anchovies as perencah), I fried chicken pieces as the source of protein. Sometimes having simple ayam goreng like this is enough to whet the appetite.