This looks like a normal nasi dagang, but it's not.
I have to wake up early in the morning (you have to be there before 11am) and stand up in line while waiting for my order to be packed just to try this famous Nasi Dagang Mak Ngah in Chendering, Terengganu.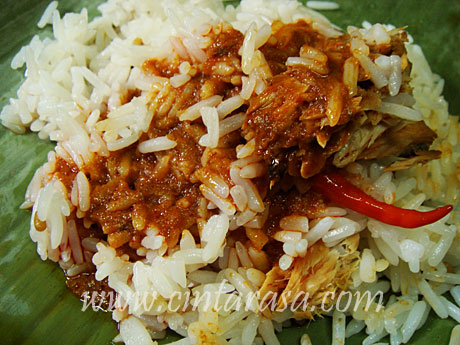 I hope to elaborate more about her makan place later once I have managed to get all the pictures. For now you can read about this Mak Ngah Nasi Dagang here : Nasi Dagang Chendering.
Hubby said it's the best nasi dagang he had ever tasted. But I don't really find any difference except this one is spicier. Or maybe because I hate waking up in the morning just to get some breakfast..haha!