This is a Sponsored Post written by me on behalf of NMEDA. All opinions are 100% mine.
Have you ever heard about NMEDA? I haven't until I get the opportunity to write this post.
I used to think how come there are so many empty disabled parking spaces in the mall (especially now when the festival season is coming soon and I have to go out and do some shopping) and how hard could it be for the disabled to go out and live life as normal people do. But reading through the website makes me realize that it IS hard.
The disabled or the caretaker of the disabled will need special vehicle with adaptive equipment customized to their needs. Remember the part in Glee whereby Arthur can't take the school bus because it doesn't have ramp for his wheelchair, tough, huh!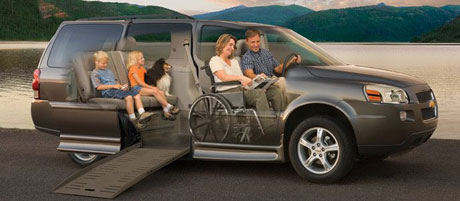 Oh, coming back to the main subject, the NMEDA is an Association of Mobility Dealers, Manufacturers and Rehabilitation Professionals that advocates providing safe, reliable vehicles and modifications to enhance accessibility for all people.
I am not sure whether Malaysia has this kind of association and I have no one close with disability experience to ask. But I am certainly glad that there are options for disabled people to go on with life, still be able to go out on family outing, take a ride to the shopping mall, in essence still be able to live life to the fullest despite the change of fate.
I hope if it is ever to happen to me, I will still be able to eat out, go shopping and enjoy my time with my beloved.